Levison Wood is part of Clinique's global #BehindTheFace campaign for Clinique for Men which launched on the 2nd September! Levison is a best-selling author, photographer and explorer. Before serving as an Officer in the British Parachute Regiment, Levison studied History at the University of Nottingham. His interests in exploration have lead him to explore many places, including Iraq, India and Nepal.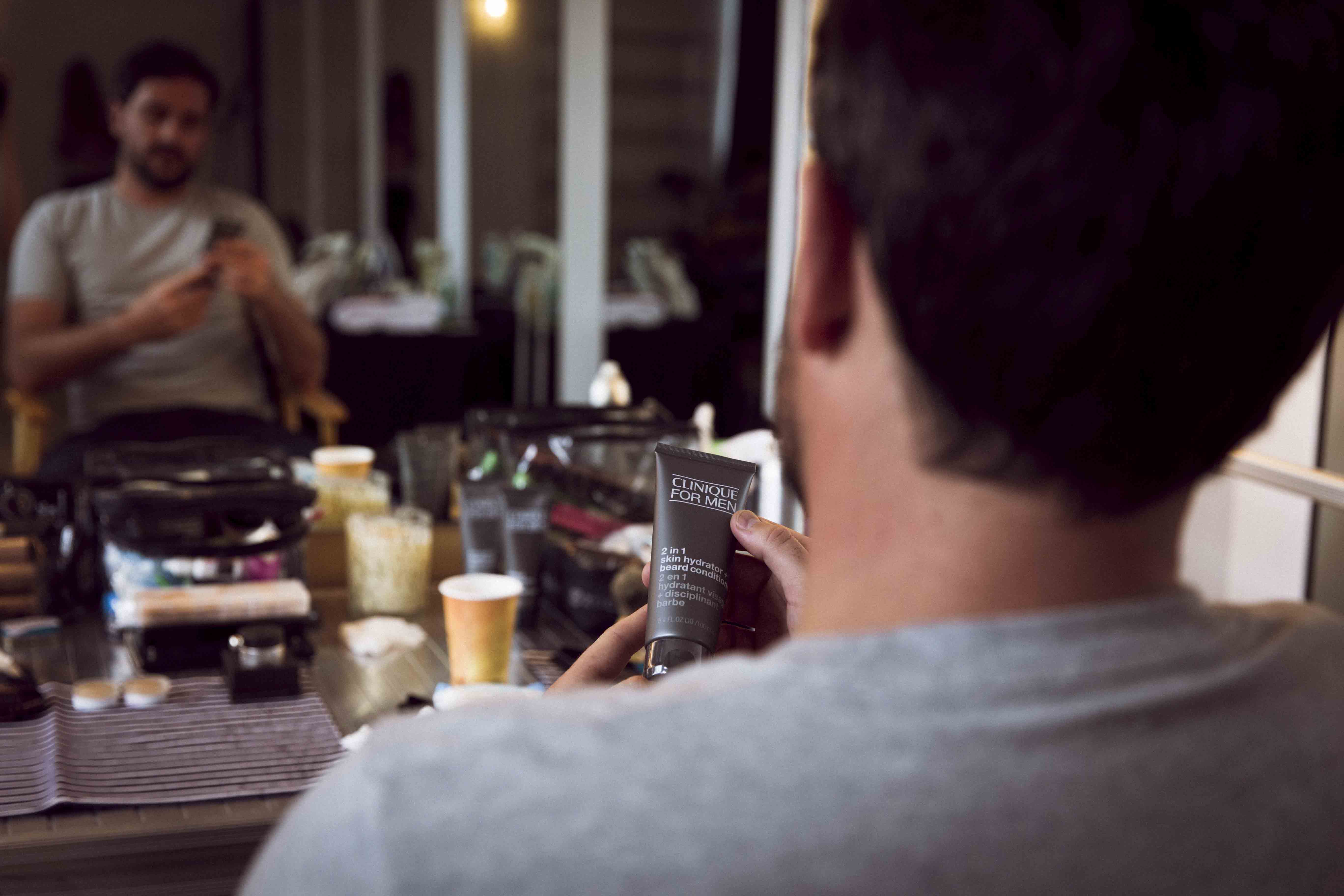 In 2014, Levison completed a 9 month expedition titled 'Walking The Nile'. The journey aired on Channel Four and Animal Planet, and also translated into a Sunday Times Top Ten bestseller book, as well as being Amazons number one bestseller in the travel genre. Most recently, Levison has completed an amazing adventure trekking 1,700 miles across the Himalayas, travelling through some of the most remote and beautiful places on the earth.
Clinique are working with Levison throughout September to support their #BehindTheFace campaign. Tying in with the launch of the Clinique for Men 2 in 1 Skin Hydrator & Beard Conditioner, we got the opportunity to have a Q&A session with Levison and ask a couple of questions about his grooming essentials and his travels.
Question:

When travelling, what grooming products do you take with you?

Answer:

You're always exposed to weather conditions, both hot and cold. I always take an SPF to protect against the sun and to make sure you don't get 'sunned' too soon.

Question:

What's the favourite place you've travelled?

Answer:

That's a tough one, especially when you've travelled between 80-90 countries, it's difficult to pick just one. I would have to say my most recent, the Himalayas, it was very special. Nepal is a beautiful place, beautiful landscapes and the people are very resilient, especially after the earthquake.

Question:

What do you do to stay healthy when you travel?

Answer:

A lot of walking! My job helps me keep good levels of fitness with all the walking, it helps you to sweat it out.

Question:

What tips do you have for learning a culture, when you can't speak the language?

Answer:

Try and have someone with you who can speak the language. That's the second best option behind actually learning the language. I always travel with a local guide as they can be your eyes and ears. So I would suggest anyone travelling to a new place tries to find a guide to help.

Question:

What's your favourite thing about travelling?

Answer:

It's all about the people. Meeting amazing new people and making a lot of lifelong friends.

Question:

What inspired you to start writing?

Answer:

I've always enjoyed the process of writing and I got my inspiration from travel books early on.

Question:

What staples do you have in your travel backpack? Grooming and non-grooming?

Answer:

An SPF and a lip balm. I also never go anywhere without a compass and a notepad. I would also say my iPhone. It has every app you could need; from a map, to translating, and you can charge it with a portable charger if needed. But I always say as long as you have a toothbrush and a credit card, you'll be fine.

Question:

What 3 places would you suggest everyone visits?

Answer:

I would recommend you get a good mix so you can experience different environments. I would make Nepal a priority; it's beautiful and needs the people there at the minute. Then Sudan, it's a beautiful country with fascinating people, and it's safe. I would also recommend everyone visits the United States. Not just a day trip in New York, but to really take the time to see what it's like.

Question:

What's your favourite season to photograph?

Answer:

That's a good question – I've never been asked that before. It depends where I am, so I'm not too sure. But I do love the challenge of night-time photography. The change in light levels and environment makes it interesting to try and photograph.

Question:

What is one piece of grooming advice you would give to someone who's travelling?

Answer:

Don't be shy to moisturise.