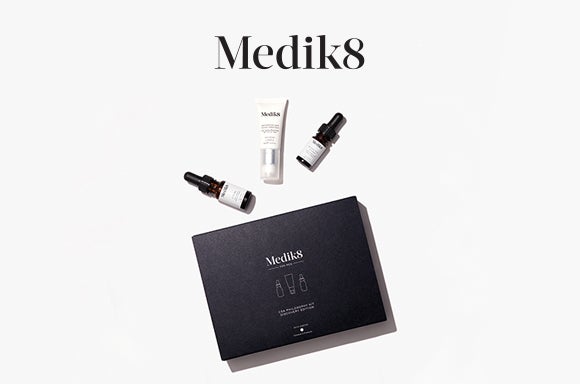 About the Brand
Skin is skin. No matter how you identify, our skin is virtually the same. That's why the secret to younger-looking, truly great skin is the same for all of us: vitamin C plus Sunscreen by day, vitamin A by night.
In 2009, we invented the CSA Philosophy. Incredibly simple and grounded in science - it just works. This CSA method is becoming more and more mainstream by the day and we couldn't be happier. Just use a vitamin C plus sunscreen by day, vitamin A by night. That's it.
If you look after your skin and follow our simple advice, we believe you can look 40 when you're 50.
All too often we have to make the choice between real results and the products we love using. But why should we have to choose? Medik8 is transforming expectations with cutting-edge science that allows results-focused products to enjoy the same bathroom appeal, fine textures and elegant fragrances – all without compromising performance.