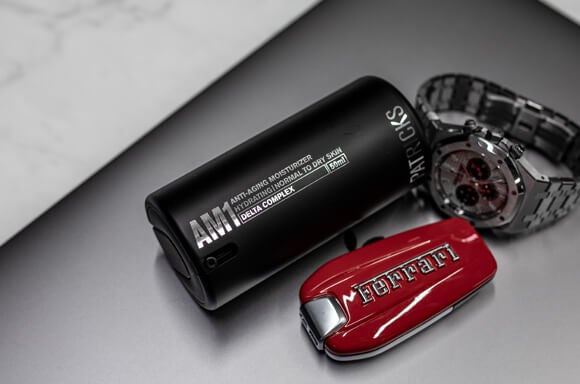 About the Brand
This story starts 7 years ago in Bondi, Australia, when I decided to disrupt the market and develop a range of high-performing men's hair products where every single ingredient has a benefit, backed by science.
I owned and ran an award-winning men's hair salon and I could see men's hair products could be better. I care about what I put on my hair and scalp and traditional hair products weren't giving me what I needed, so I re-engineered them from the ground up. With an uncompromising commitment to scientific innovation and quality, I spent 7 years learning from biotechnology, polyphenol technology and marine science and recruited the best chemists and labs in the world.
Sometimes an industry needs an outsider to set a new standard. I'm an Entrepreneur, car enthusiast, admirer of good design and good hair. I like pushing boundaries and I think I was a pain in the arse for a lot of companies with my constant tweaks and need for perfection, but I believed in my vision and didn't want to settle.
The result; maximum performance formulations, no harmful chemicals, packed with essential hair and scalp nutrients for optimal hair and scalp health. No B.S, just science. That's the Patricks promise.