With the bank holiday weekend approaching, making the most of the long weekend and avoiding that overwhelming feeling of regret from wasting it when back at work is super important. Whether you already have plans, or you just need some ideas to fill the empty spaces in your calendar, we're sharing with you our top ways to spend bank holiday weekend this Easter. Here at Mankind we want to make sure you have a legendary time, so gear yourself up and be prepared to experience one of the best bank holiday weekends of your life!
Ways to Spend Bank Holiday Weekend
Gather the lads for some Football
Sometimes it can be good to kick it old school and take part in some activities you miss from your youth. As it's sports month here at Mankind, it's time to get out and about and enjoy some fresh air with your mates. If you're not a member of your local 5-a-side team, why not go down to the local park or field and have a kick about with the lads? It can be hard to find the time where everyone is free so make the most of the bank holiday weekend and spend it catching up with old pals having a kick about. Don't forget to check out our top tips from Menage for looking after  your skin post-exercise too!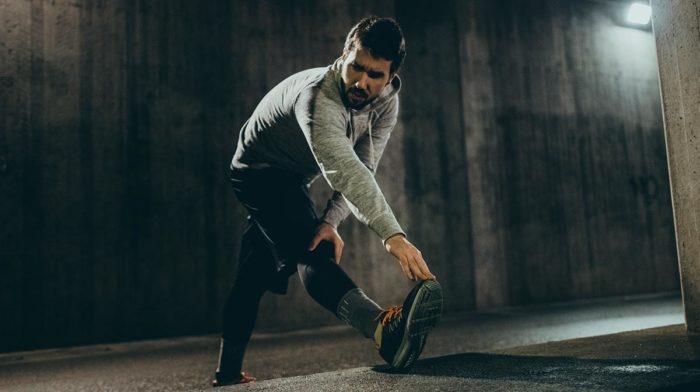 Although you may feel great after going for a run or lifting weights, it can wreak havoc on your skin. Having a bad skincare routine when exercising can lead to clogged pores, unwanted spots, blackheads or even dry and itchy skin.
See the latest at the Cinema
If sports isn't your thing, then something else we're looking forward to the most for the bank holiday weekend is the release of Batman v Superman: Dawn of Justice on 25th March 2016. Take a trip to your closest cinema, grab some popcorn, maybe even sneak in some of our avocado brownies and be the first of your friends to witness this killer film. Bonus to seeing it first – you don't have to worry about coming across spoilers when you head back to work.
Discover a new band at a local gig
Why not see if there are any musicians playing local gigs over the weekend? You never know, you may discover a new favourite band or come across an upcoming star. You could even skip your trip to the gym if you wanted to because at a gig, you can burn a whopping 1500 calories. If local gigs aren't really your thing, see if you can pick up a last minute ticket to see anyone you like who's playing over the weekend.
Plan a weekend away
If you're in need of really pushing the boat out and making some mega plans then why not book a last minute weekend away? It's the perfect time to get away for a few days away from the stresses of everyday life to just enjoy a trip to an old favourite place or even to discover somewhere new. You could even take a look at our top 5 places to visit in Ireland for inspiration, its bank holiday weekend so you can go wherever you like and have a groomin' good time!
Rejuvenate Your Grooming Wardrobe
It's always important to organise and rejuvenate your grooming wardrobe, but sometimes you just don't have the time to do it properly. Browse around our site for the latest grooming gadgets and products to keep your beard in check and your man bun in shape with top quality grooming products suitable for any man. Making an investment in a Limited Edition Mankind Grooming Box might just be the upgrade your routine is waiting for!
Keep it simple at the beer garden
For a little more relaxed bank holiday weekend, pop down to your local beer garden, have a game of pool, enjoy a nice cold pint or maybe mix it up and try one of our Easter cocktails in your own back garden.  Either way, just make sure to get in the zone and make the most of your ultimate chill time.
How are you going to spend your bank holiday weekend?
Let us know over on Twitter at @Mankindcouk!