Face serums are the kind of skincare product that are often overlooked, but those who get the opportunity to use them are usually hooked pretty quickly. Slipping one into your routine between cleansing and moisturising can have immense benefits for the skin, and for a small and unassuming product, it has a big impact. In this post, we talk you through what a serum is, and tell you more about our favourite face serums for men.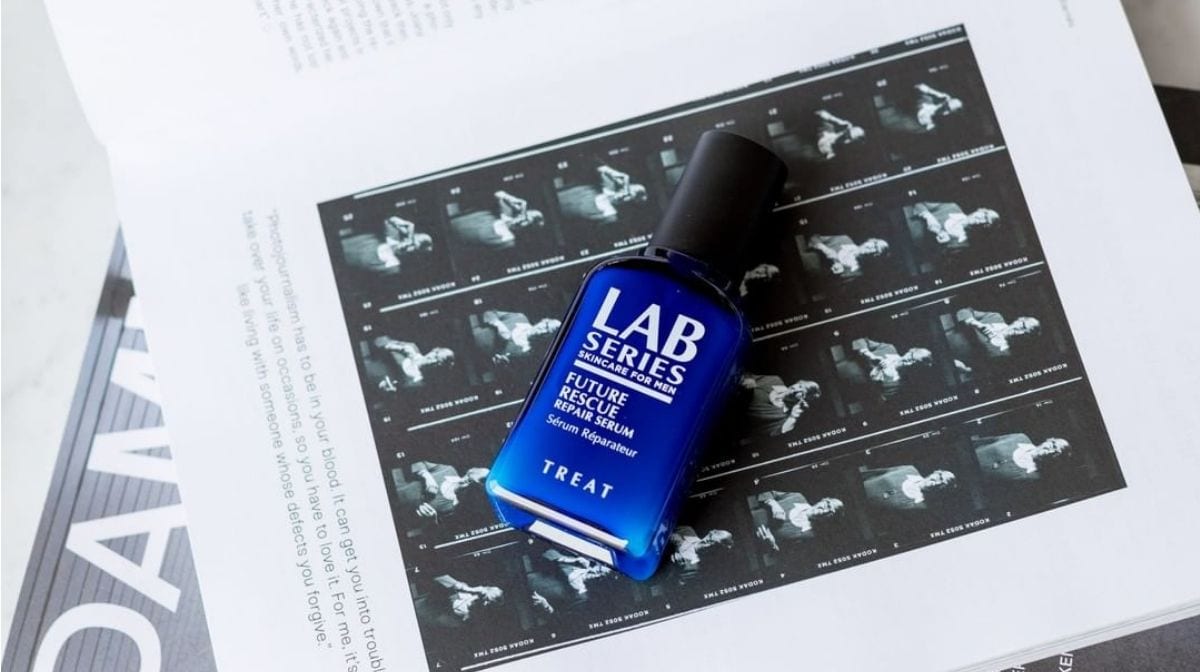 What is a face serum?
Face serums contain many of the ingredients you'll find in a moisturiser, an anti-ageing cream, a cleanser, or a number of other skincare products. But what sets them apart is that they are super-concentrated.
Water, emollients (oils), and humectants (ingredients that draw moisture into the skin) are only found in low levels in the typical serum, meaning they can work a lot harder to deliver the nutritive benefits of their other ingredients, without causing discomfort or heaviness.
Another advantage of serums is that you can easily tailor them to your specific skincare needs. Brightening and colour-correcting Vitamin C serums, for example, are a different breed than an anti-ageing serum.
Using a serum couldn't be any simpler. A rapid application after cleansing, focusing on key areas such as the cheekbones, around the nose, and forehead, is all that's needed. Lock in the benefits with a moisturiser, and you're good to go.
The Top 10 Best Face Serums for Men
1. Lab Series Skincare for Men Future Rescue Repair Serum