The time you've all been waiting for has arrived! We've launched our August Mankind Grooming Box, and guys, it's a good'un. Packed full with a selection of skincare, haircare and suppplements worth over £100, you'd be silly to not try and get your hands on your own. This month you also get the added bonus of some socks.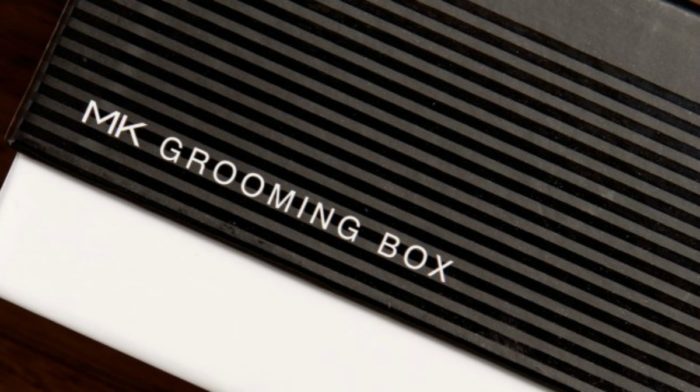 Have you heard of the Mankind Grooming Box? Take a look at everything you need to know about this limited edition box, curated with your needs in mind!
The August Mankind Grooming Box
You should be familiar with our Grooming Box by now, however if not, check out the 'Mankind Grooming Box' blog that breaks it down. Continue reading to get the low-down on what's inside the August box and once you've finished, make sure to head over and get your own Mankind Grooming Box today!
Hanz de Fuko Gravity Paste

This innovative new product from Hanz de Fuko provides high hold with medium shine. It contacts revolutionary "Super-Grip" technology that activates once the product is applied. This makes it achievable to create pretty much any style imaginable, whilst leaving a natural shine. Gravity Paste has quickly become a staple in many hair care routines, especially ours.

Mr Natty Shipwrecked Shower Wash

Inspired by the original Mr Natty Shipwreck Soap, the Shipwreck Shower Wash will give that added 'oompf' to your shower. With the famous scent of patchouli, vetiver and cocoa, the Mr Natty Shower Was will definitely give you a spring in your step. It also helps that there's a smidgen of caffeine in it!

Men-U Shampoo

Created to moisturise and nourish your hair, all of the Men-U Shampoo is anionic. This means that it is negatively charged, in comparison to the positive charge of the conditioners. As you will know, opposites attract. This means the shampoo actually helps to draw in the benefits of the conditioner making it easier to retain nutrients and moisture.

Men-U Conditioner

In relation to the Men-U Shampoo, the conditioner is cationic. Being positively charged means the shampoo helps to draw the benefits of the conditioner deeper into the hair. This ensures the Men-U Conditioner provides long-lasting, noticeable effects. We've always been a fan of Men-U over at Mankind, and once you try it, you'll know why!

Jack Black Mint Lip Balm

Packed full with nourishing Cocoa Butter and Jojoba Oil, this lip balm should always be on hand. Keeping your lips moisturised throughout the day, this no-waxy formula packs a punch. It's also enriched with Peppermint Oil, delivering a subtle cool mint flavour.

Imedeen man-age-ment Tablets

The Imedeen man-age-ment skincare tablets are designed to help improve skin quality and improve signs of ageing. It's packed with a revolutionary and exclusive Marine Complex which contains elements similar to those naturally found in the skin. Just add 2 Imedeen man-age-ment tablets to your daily supplement routine and you'll have good-looking skin in no time!

Levi's Socks

A cheeky little added bonus with this months box: Levi's socks! High quality and stylish, these socks will be the perfect pairing to your casual or business wear. We've spoilt you this month, as our August Grooming Box contains 2 pairs of socks. Yes, you heard that right, 2 pairs of socks!
Can you believe that you get all of the above for only £25? 
If our previous boxes are anything to go by, this is going to sell out fast. Don't wait around, get your hands on yours today! Just visit our site, you know you want to.