Can you believe the clocks go back in a couple of weeks? Right before our eyes we'll notice that nights will becoming increasingly darker and we'll be wondering of ways to spend the time. When it gets darker, we know that it instantly makes you feel like you want to stay indoors and keep warm. You might be wondering what to do on a cold night, and if you are, keep reading!
Spend Time At Your Local Pub
Is it just us, or do all pubs have a 'warming' feeling? Maybe it's the whisky, but we digress. When it gets colder, call a couple of your close friends and meet at your local pub. It gets you out of the house, but still away from the cold weather. If you're a city dweller, you could even travel to a country pub. We all know they're a lot cosier.
The benefit about heading to the pub is that many come with other activities to keep you occupied. Whether that be table football or watching the match, we're sure you'll find something to pass the time.
Gaming Nights Board Games
Whether you're into your Xbox or still love playing Monopoly, it's always a good idea to having a gaming night when it gets a bit nippy outside. We know that a lot of console games require multiple consoles to play multiplayer, so if you're going solo, this is a good option. Otherwise, get your hands on some classic board games and settle in to a night of nostalgia with your closest friends.
It's also a great way to bond. Get board games that require you to play in teams and set up a mini-tournament from the comfort of your own home. We're firm favourites of Mario Kart, it's easy to play and everyone knows of it.
Hot Chocolate and Stargazing
Stay with us for a minute… We know this one is against the grain. Hot Chocolate warms you to the core, at least we think it does. Some autumn and winter nights can be beautifully clear and crisp. It would be a shame to always lock yourself inside for the end of the year, so get outside and have a wander. We suggest hot chocolate because it's easy to carry and is usually a crowd favourite.
As it's starting to get darker, it's becoming easier to venture around and see the stars. A lot of cities host outdoor food markets around this time of year, combine this with an evening stroll and you're set.
Top Tip: Always take an umbrella.
Skincare Treats
We've previously written a post about how to give yourself a little at-home pamper. When the nights get colder, it's the perfect opportunity to give this a go. Whether you opt for a face mask, a hair treatment or take a long soak in the bath, the autumn and winter months provide you with the perfect opportunity to look after yourself.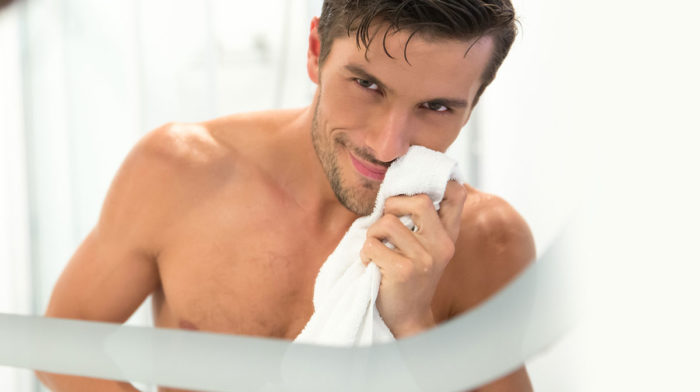 We're going to make a bold statement here: It's alright to make room for yourself! Yes, you heard that right, even us men deserve a treat once in a while.
Movie Marathon
If none of the above ideas tickle your fancy, why not have a movie marathon? With Netflix, it's increasingly easier to watch your favourite films. Pick up some popcorn, put on your comfiest clothes and get settled in front of a movie.  You could even combine elements of all of the previous ideas to create the perfect evening in.
We'd advise going with a film series that spans across multiple movies. It means that once you finish one, you don't have to spend time looking for another, you literally just put on the next one. Winning!
What's your favourite indoor activity? Let us know over on Twitter.