Making the most of your Bank Holiday weekend can be a daunting task. We feel pressured to make the most of our time and to actually do something with the weekend. With so much to choose from, it can be difficult to whittle it down to something everyone wants to do. We've gathered a couple of ideas that are sure to keep anyone's weekend full of fun.
Cook Up A Storm With A BBQ
Everyone loves a BBQ. Invite over your family and friends, grill some food and talk until the sun sets. That sounds perfect, right? It's simple, straightforward and can be made easier by asking for help with the cooking. If rain makes it impossible to light a fire, turn your BBQ into a Living Room Picnic. Literally the same principle, but scatter the living room floor with some cushions, crack open the beer and listen to some music.  We've also got you covered with some healthier options for food with our '5 BBQ Ideas For A Healthier Summer' article.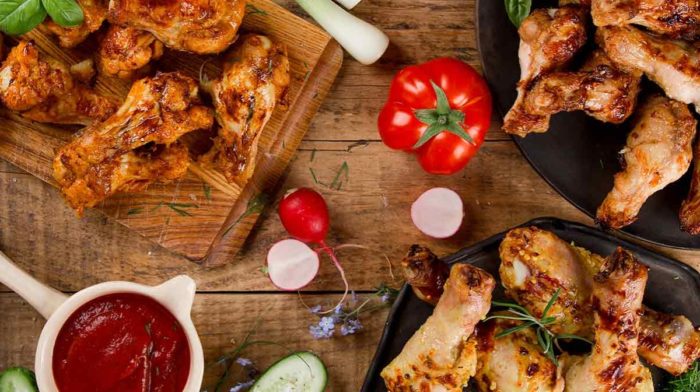 We're just over halfway through British summertime, can you believe it? Keeping your food healthy can be challenging, check our post packed with ideas for a healthier BBQ.
Beer Gardens Are Outdoor Activities
Our personal favourite way to spend any weekend, not just Bank Holidays. This is pretty much the same idea as a BBQ, but without the hassle of hosting. Providing an atmosphere, spending time outdoors at a beer garden is a good way to go. Take it one step further by turning it into a 'beer garden crawl' and explore your local pubs.
Crack Out Your Flat Cap And Go Mini Golfing
Mini Golf has ramped up a bit in recent years. It makes the outdoor sport easily accessible and is definitely a fun activity for friends or family. Providing your weekend with some healthy competition, what better way to celebrate the Bank Holiday by beating your friends. If sport isn't your thing, just remember, it's the taking part that counts.
Not For The Claustrophobic: Escape Rooms
Have you ever been locked in a room and given an hour to get out? We have – and it was incredible! Escape Rooms are popping up in many cities and involve being locked in a room for up to an hour, with the purpose of escaping. If you were ever interested in CSI or Sherlock Holmes, hunting for clues is sure to keep your Bank Holiday exciting.
Grab Yourself A Bargain And Visit Local Artisan Markets
Local artisan markets should always be the hidden gem of your activity repertoire. Perfect for any outing, explore the vast array of stalls and grab yourself a bargain. As well as hand crafted goods, many artisan markets have food stalls too. Shop about, grab a bite to eat and finish it in your local pub. You can thank us later.
What's your favourite way to spend your weekend? Let us know!