As grooming tools go, hair dryers are among the most indispensable. Even the most ardent air drying devotee has need for one on occasion. Whether you've got a quick turnaround between work and a big night out, or whether your need to take your look up a notch by ramping up the volume of your hairstyle, there are plenty of moments when your hair dryer comes to the rescue. In this post, we give you a rundown of what you need to look for in a hairdryer, and take you through a selection of the contenders for the title 'the best hair dryer for men'.
What is the best hair dryer for men?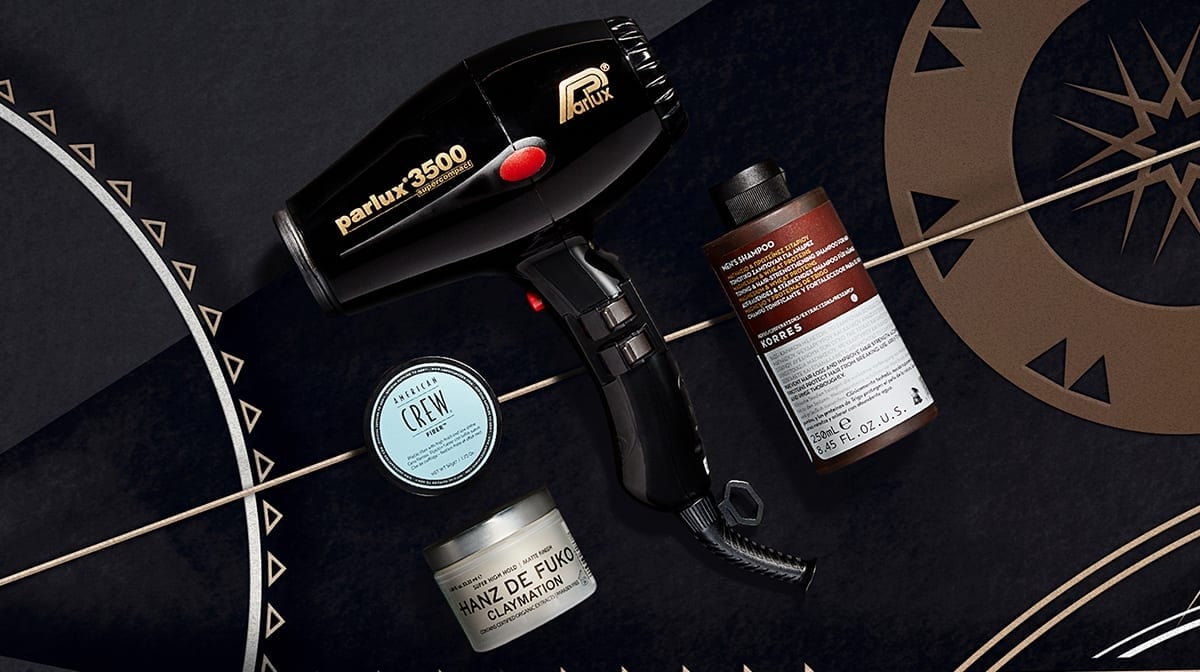 What to look for in a hair dryer
The key components to any hair dryer boil down to the following:
Temperature – it's uncommon to find hair dryers without temperature control nowadays, but it's a crucial function that you need to have at your disposal. Cooler temperatures prevent damage if you're a frequent user, whereas warmer temperatures will dry your hair much more rapidly.
Airflow speed – lower airflow speed settings can be used to preserve some of the natural texture of your hair, a good solution if you're normally an air-dryer but find yourself short on time. Faster air flow settings can be used to add additional volume, but may have a straightening effect that removes the natural texture and curl of your hair.
Air concentrator nozzle – this focuses the direction of air flow, helping you to create shape and style.
Diffuser nozzle – a diffuser nozzle is used to minimise the frizz that can come about when curly hair is blow dried. It can also be used to enhance curls or add a slight wave to longer hair, while minimising the 'frazzled' appearance that comes about from flyaways.
Ionising technology – some higher end models of hair dryers use ionising technology. Ions are charged particles that interact with the moisture in wet hair, as well as any products like conditioners or pre-stylers. Through the use of ionised air, hair blow dries more quickly, preventing heat damage. As well as this, conditioners and pre-styling products will perform more effectively when an ioniser is used.
The best hair dryers for men
Buy now

with Mankind

The Parlux Aylon Hair Dryer uses Ceramic ionising technology to dry your hair more rapidly and effectively. Compact and ergonomically designed, its in-built silencer limits noise, making it extremely convenient to use.

Buy now with free delivery
If you like this content, read more of our hair and beard blogs:
Shop: