Behind today's door in the Mankind Advent Calendar is the MONUSKIN for Men Quick Fix serum. This cooling gel is a blemish treatment that instantly reduces irritation, redness and inflammation. Absorbing quickly and easily, it leaves skin feeling calm, comfortable and refreshed.
Formulated with allantoin, salicylic acid and witch hazel, it's also great to use post-shave to prevent ingrown hairs and soothe the skin. Helping to speed up skin healing, it works to heal nicks and cuts with ease.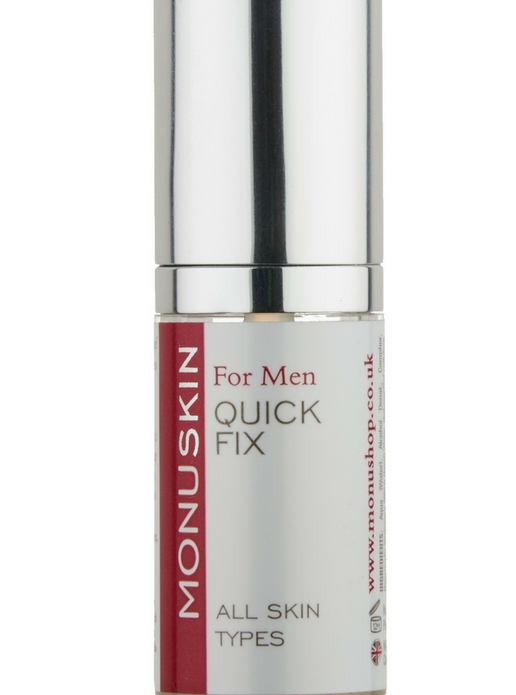 About MONU
UK-made brand MONU are a skincare range which are used in spas, salons, clinics and hotels. Their formulations are all made with pure, natural ingredients to nurture and protect the skin, using no damaging chemicals, artificial perfumes or synthetic colours. Understanding that different skin types have different needs, their ranges have products suitable for everyone.
Our Top MONU Picks
The MONUSKIN for Men Skin Salvage is the perfect addition to your shaving routine to restore calm to stressed and irritated skin. Formulated with blackcurrant seed oil and marine peptides, it's the ultimate post-shave treatment for a fresh, soft complexion. Simply use 1-2 pumps and massage into the face and neck for instant results.