For the last decade hair clays have reigned supreme as the go-to styling product for men. Versatile, and suited to a huge range of hair styles and hair types, clays are bound together by the common thread of a matte finish, but come in a number of varieties that suit different hair types and styles to different degrees. In this post, we take you through what a hair clay is, and give you the rundown of our top 12 favourite hair clays for men.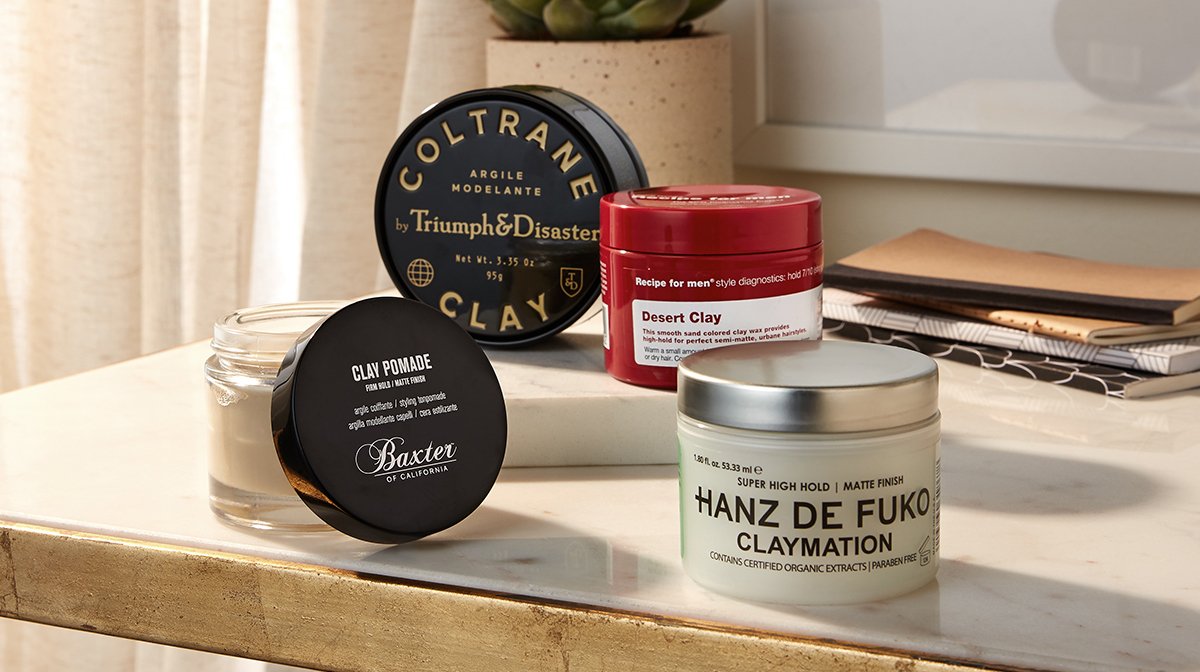 What is Hair Clay?
In summary hair clays are, typically speaking, the most matte hair products. They get their name because many, although not all, include some form of clay or mud to create the matte effect.
Clays such as Bentonite and Kaolin, as well as the muds employed by similar products, work by absorbing the sebum emitted from the scalp that clings to hair shafts. You can find examples of this in Hanz De Fuko Claymation and the Baxter of California Clay Pomade. Through this, it reduces shine and absorbs light, giving the impression of fullness, body, and thickness in the majority of cases.
Many newer products such as the Lock Stock & Barrel 85 Karats Grooming Clay or the American Crew Fiber sidestep the need to include a clay or mud while creating similar effects. This usually involves compromising slightly on the matte effect, but allows for much greater ease of application and remouldability.
Clays come with a variety of levels of hold, ease of application, and textures. We'll cover this in more detail below.
What is the best hair clay for men?
£18.00 Buy now

with Mankind

Recommended for: creating truly ambitious styles.

Hanz De Fuko is a pioneering brand that specialise in hair styling products to allow you to express your creativity. Claymation is a hybrid clay product that creates volume and immense hold. It combines both natural oils and polymers for optimal lift and hold with a pinch of Quicksand, the Bentonite-Clay rich matte styling product.

Scentless and packed with conditioning agents, you can apply in greater quantities without adverse effects to create ambitious styles that require huge lift to pull off.

Buy now with free delivery