If you haven't already checked out our Introduction to the Series, feel free to familiarise yourself. The idea is simple. 4 Hair Styling products, 5 Testers. What can we learn, and who comes out on top? First up is the Ruck Matte Putty from Lock Stock & Barrel.
But what do our product testers think? Will Tim give it time of day? Find out below…
The Results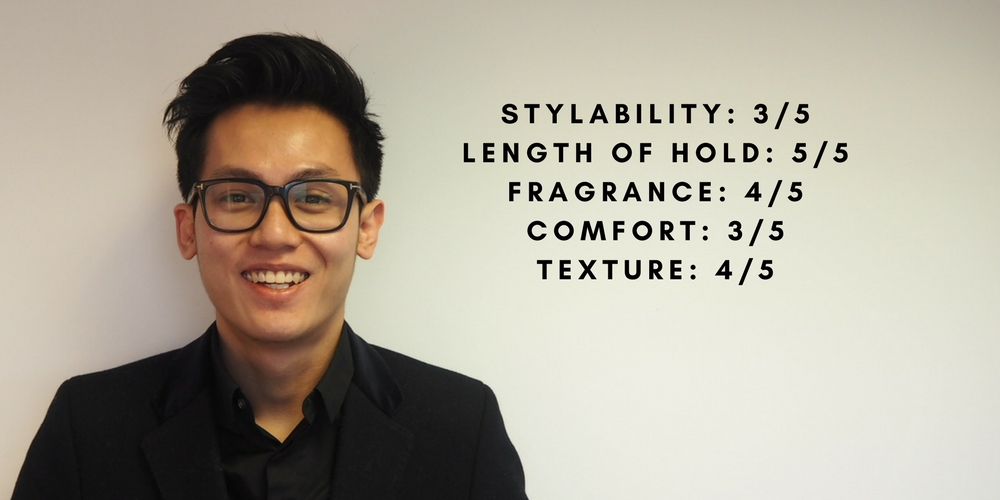 Tim
Upsides: I'm impressed by the Lock Stock & Barrel putty. It's really easy to apply, which allows for quick styling. Extremely strong in terms of the length of hold. It smells great too.
Downsides: Once applied, it hardens a lot, meaning you don't have much time to spread it through your hair with your fingers.
Comments: It's a perfect fit for a big occasion where you want your hair to stay put. Nights out somewhere windy, for example! I would say it's not the perfect product for my hair type, but I could see it being great for shorter hair.
–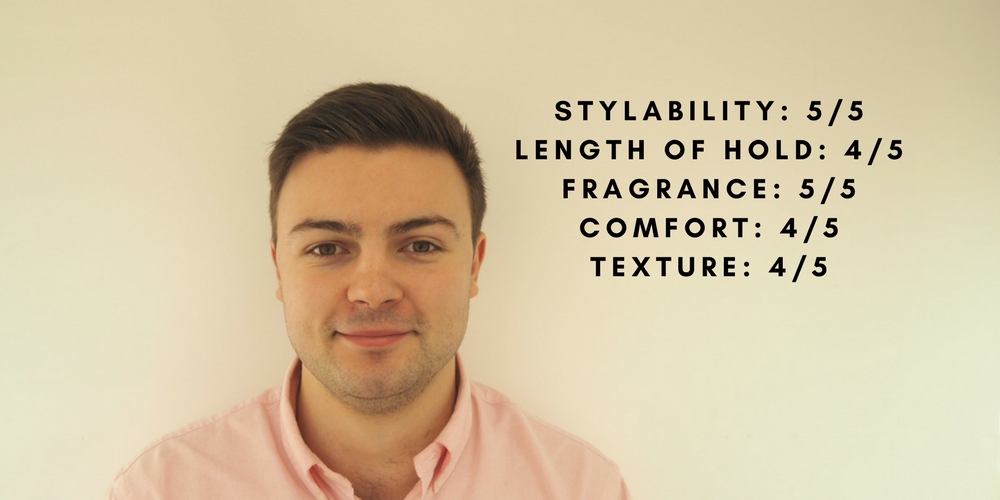 Tom
Upsides: Subtle, with a good hold. Easily mouldable.
Downsides: Great for work wear but not quite strong enough for a heavy night.
Comments: Lock Stock & Barrel is excellent, and I will use it again. Putty is the right word: it's not quite a wax, it's not quite a clay. It is not as hard as other hair products I've tried, but still needs to be warmed up in your hands for easier use. Think the consistency of butter that has just come out of the fridge, not as hard as lard but not as soft as crème fraiche.
The fragrance is one that will divide opinion, I personally like it, but let's be realistic, choosing a styling product for how it smells is, in my opinion, the bottom criteria.
The hold is like a fine peach vodka, subtle but strong. It lets your hair do the talking. The matte look is something I appreciate, and is definitely preferred by my other half to more noticeable styling products.
I would wear this day to day. If, for example, you were going straight from work to an evening of socialising, it would likely need a refresh. I am a man with large hands, and I'm fond of the user-friendly pot it comes in.
–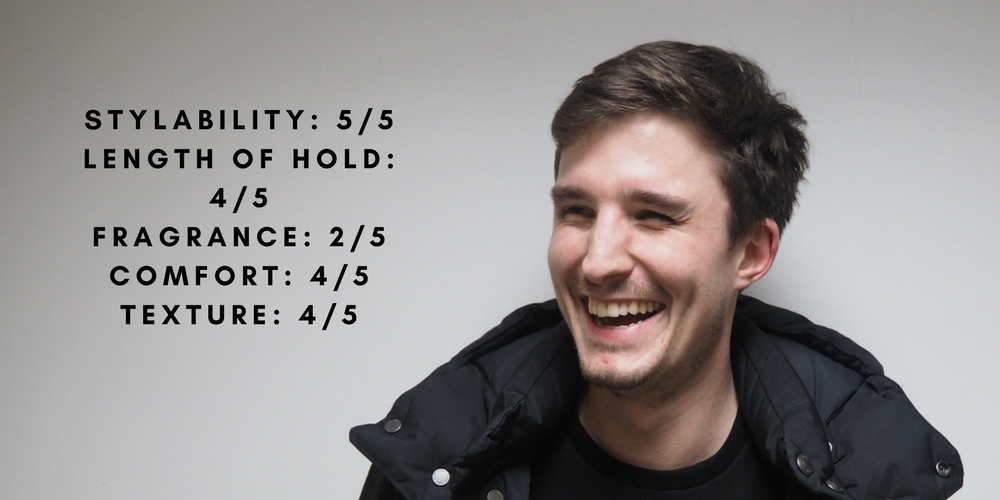 Tom
Upsides: What's not to love? Bold looks are a breeze to achieve.
Downsides: The fragrance is not to my tastes. I am, however, a known fusspot.
Comments: Well guys, it's only been a week and I've already found my new go-to hair product. The hold, superb. The feel, outstanding. Stayed strong and true long into a sweaty session down at the allotment over the weekend.
If weeks 2, 3 and 4 have products as strong as this, I'm going to be spoilt for choice. Thanks for giving me the opportunity to get involved, MK!
–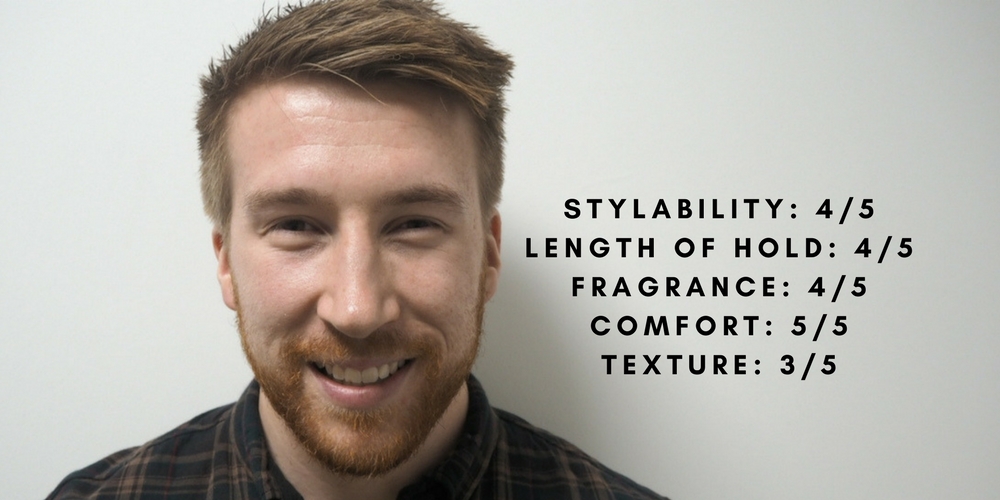 Tom
Upsides: This product was very easy to use, and it was a simple process to create my preferred style. It maintained its hold throughout the working day, and kept its shape after a lengthy evening gym session.
Downsides: The product wasn't quite as matte as I would have liked and left an almost gel like finish. This meant there was noticeable shine by the end of the day.
Comments: I would use this again, especially if I was about to complete some kind of sporting activity. This would keep its hold well, and in a sporting situation, I wouldn't be too worried about texture. 
I would definitely recommend this product for the hold, but perhaps not if you're dead set on a matte look. I will admit, however, that due to my thick hair, I tend to have to use a lot of product. If you can get away with using less of it than I need, you should be fine.
–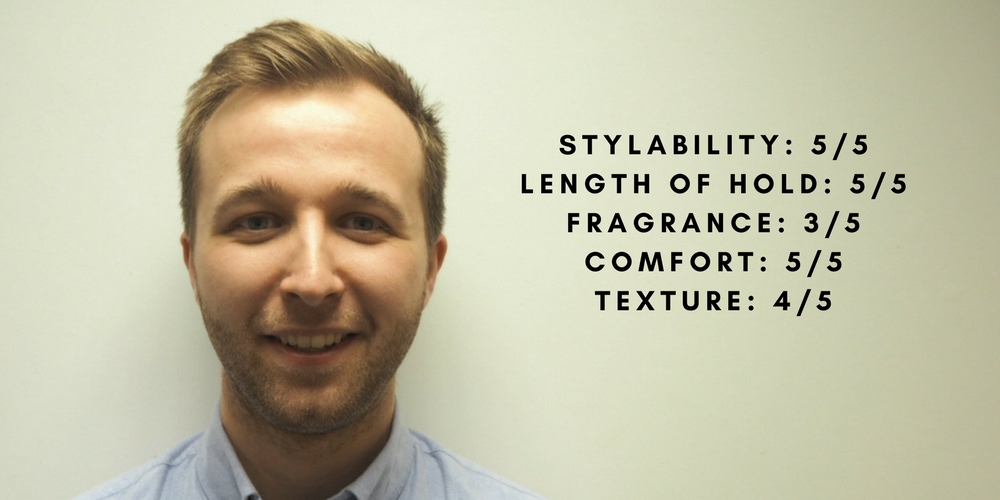 Sverre
Upsides: Lock Stock & Barrel putty is very easy to apply and keeps the shape well throughout the day. Gives the hair a natural look with little shine, which I think is great. I think it will last me a long time as it comes in a decent sized box – seems like it'd be great value for money. Definitely a new go-to product for me!
Down Sides: It feels sticky in the fingers when applying, but it's not noticeable when on the hair.
Comments: I will use it again. This is the first time I've tried anything from Lock, Stock & Barrel, and I really like this wax. I guess it would suit just about anyone with short to medium-length hair. It managed to last all day in the office, but also when I got out and about over the weekend.
–
Like this content? Check out more of our Grooming Editor posts, and keep up to date with the Mankind Blog.