Dark mornings and nights throughout autumn and winter can cause even the most energetic of people to experience a slump. One of the best ways to combat it and get an autumn energy boost is to ditch the coffee and make some energy-boosting meals. To help you get inspired,  we've put together a few recipes that you can make at home with ease.
Moroccan Chickpea Soup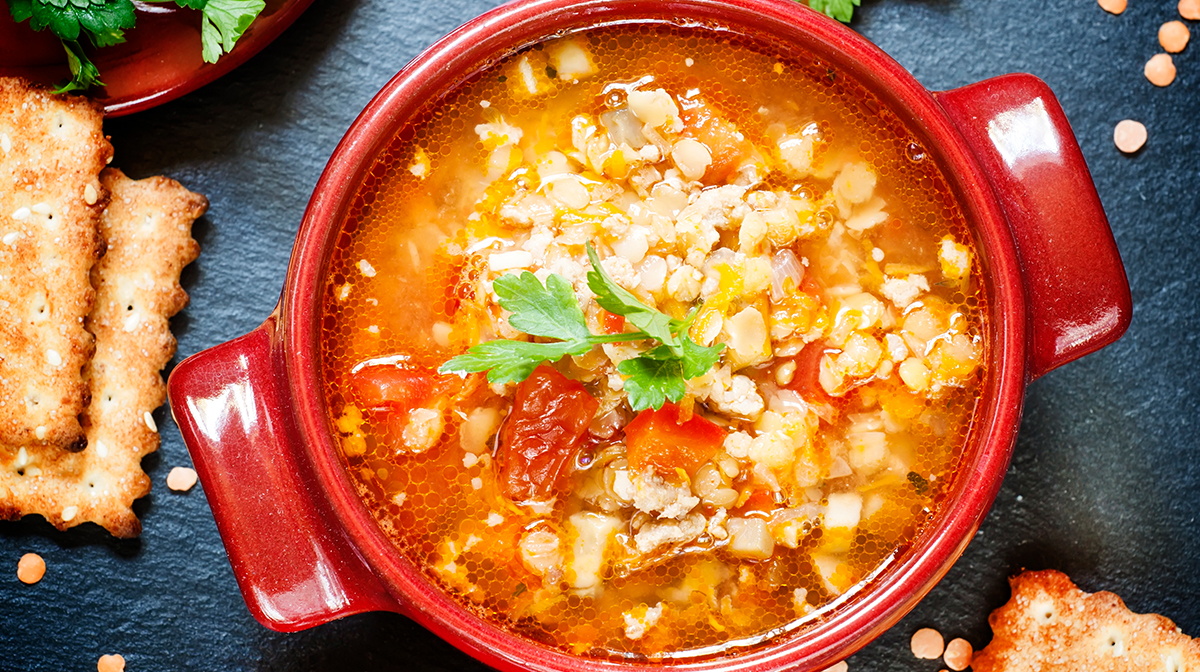 This warm, slightly spiced soup is great for autumn and winter as its packed with flavour and will help warm you up after a long day. You can also make it more filling by adding lamb, chicken or tofu and serving with bread.
Ingredients:
3tbsp Olive Oil
2 Stalks Chopped Celery
1 Chopped Onion
2 ½ tsp Ground Toasted Cumin
Pinch of Salt and Pepper
400g Tinned Chickpeas
600ml Vegetable Stock
400g Tin of Chopped Tomatoes
Juice from ½ Lemon
2tbsp Chopped Coriander
Method:
Begin by heating the olive oil in a saucepan, then add in the celery, onion, salt and pepper. Leave it to cook on a low heat for 10 minutes with the lid on, then add in the cumin. After another minute has passed, pour in the tomatoes, drained chickpeas and stock and simmer for 5 minutes. Finally, add in the lemon juice and coriander, season and serve.
Fruit Pancakes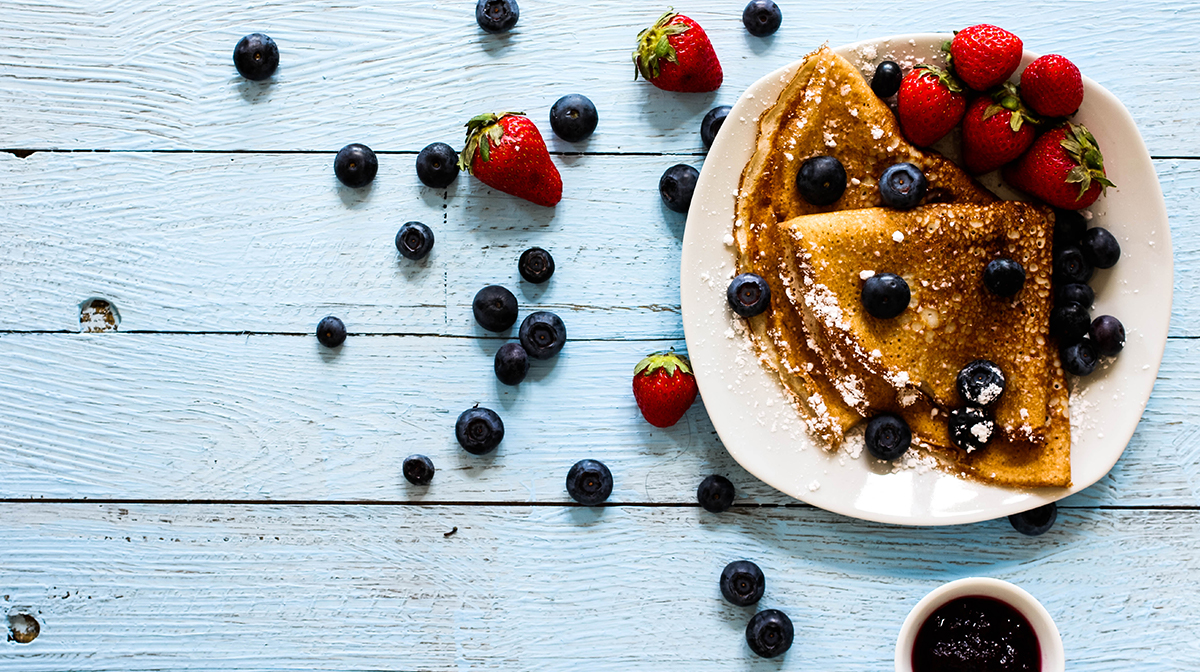 Switch out your morning coffee for an energy-boosting breakfast. We recommend making fresh pancakes and topping them with syrup and fresh fruit of your choice. You can also pre-mix your pancake batter and keep in the fridge ready to cook.
Ingredients:
1 ¼ Cup Whole Wheat Flour
2tsp Baking Powder
1/2tsp Salt
1 Lightly Beaten Egg
2/3 Cup Low Fat Milk
½ Cup Mashed Banana
½ Cup Maple Syrup
60g Finely Chopped Chocolate
1 Cup Fresh Raspberries
Method:
Start by mixing together the flour, baking powder and salt in a bowl. In a separate bowl, combine the egg, milk, banana and 1tbsp of syrup. Next, combine both of the mixtures, stir into a batter then fold in the chocolate. Finally, pour small amounts of batter into a pan, spread out and cook for 2 minutes on each side. Serve with the remaining syrup and fresh fruit.
Black Bean Quinoa Burritos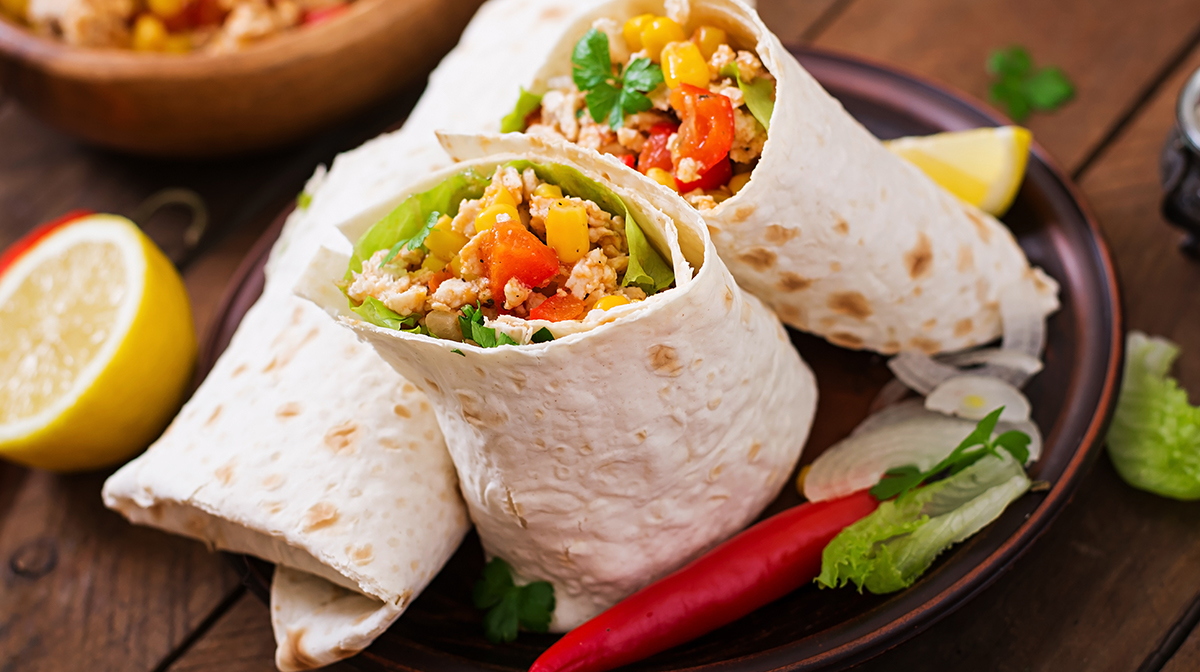 These black bean quinoa burritos are incredibly quick and easy to make and a great vegetarian option for a filling meal. You could also add in a meat of your choice and serve with a range of dips to add some variety.
Ingredients:
1tbsp Olive Oil
1 Diced Onion
1 Minced Garlic Clove
½ Cup Diced Red Bell Pepper
½ Cup Diced Green Bell Pepper
1 Can Black Beans
½ Cup Sweetcorn
1 ½ tsp Chili Powder
1tsp Ground Cumin
¼ Cup Chopped Coriander
Quinoa
Juice from ½ Lime
Pinch of Salt and Black Pepper
2 Cups Grated Cheddar Cheese
Flour Tortillas
Method:
Firstly, heat the olive oil over a medium high heat, then add the onion and cook for around 5 minutes until it begins to soften. Next, add in the garlic, peppers, black beans, corn, chili powder, cumin and coriander and cook for around 5 more minutes. Pour in the fresh lime juice then season with salt and pepper. Once ready, add the mixture into the tortillas along with the cheese and quinoa and roll them up. Finally, cook the burritos for 2-3 minutes in a pan until golden and crisp.
Have you tried any of our meals for an autumn energy boost? Let us know over on Twitter.