With the current change of seasons, it's time to switch up your skincare routine from winter to spring. After tailoring your skincare during winter months to avoid suffering from extremely dry skin and chapped lips, the rise in temperature is sure to shock your skin… But don't fear! Here at Mankind we're sharing our tips and secrets to adapt your daily grooming regime to get the perfect spring skincare routine.
What's my skin type?
The first step to ensure you're using the right products for you is to determine your skin type. There are 5 skin types and each one requires different treatments and skincare products. With a routine tailored to your skin type and skin concerns, you are guaranteed to get the best results. Second guessing your skin type will only result in using the wrong products and therefore not have the best long term results you yearn for.
Oily Skin
If you have quite large pores and shiny skin, a layer of oil is present on top of your skin causing your skin type to be oily. Even though you'd naturally want to use a product to dry up your skin, don't be frightened to use oils in your skincare routine. If you use drying products, your skin will go into shock and produce even more oil, therefore making it worse. Instead, look for skincare products with added oils in, which will help your face regulate its oil production.
Combination Skin
One of the most common skin types is combination skin. If you have combination skin then the "T-zone" will likely to be oily and the rest of your face normal to dry. To combat this, you may need to use different products on different parts of your face to ensure you're not healing one section of skin whilst aggravating another.
Dry Skin
If your skin is tight with small pores and often has visible flakes of dead skin, you have a dry skin type. The most important part of looking after dry skin is moisturising daily to keep your skin hydrated and soft. Dry skin can differ slightly from dehydrated skin, but the best solution to help both is upping your water intake!
Sensitive Skin
If you find that your skin reacts easily to products causing red patches, itching or rashes then you have a sensitive skin type. To ensure you have an effective regime for your skin type, favour products which are formulated for sensitive skin or try and determine if there is a specific ingredient causing irritation which you can look for to avoid in products. When introducing a new skincare regime, try one product at a time to rule out anything which may cause a reaction.
Normal Skin
If your skin is neither flaky, dry, senstive or oily then you're incredibly lucky! You've been blessed with a normal skin type which is the least problematic. You're not limited in which skincare products you can use and you have soft and supple skin which isn't prone to many issues easily!
Spring Skincare Essentials
Now you're aware of your skin type, it's time to discover the spring skincare essentials to keep your skin looking freakin' awesome. To start with, as the clocks have gone forward and we've lost an hour in bed *sigh* your eyes will show your tiredness more than anything else. The Clinique for Men Anti-Fatigue Eye Gel will reduce puffiness and the appearance of dark spots whilst cooling and refreshing your eye area.
Thoroughly cleansing your skin is really important all-year round. To make sure you get the ultimate cleanse, the FOREO Luna 2 for Men not only cleanses by lifting away dirt and oil and unclogs pores for healthier looking skin. It also preps your face for a superior, smooth shave experience and features an anti-ageing mode to smoothen wrinkles and firm skin. Sounds awesome right? Oh, we nearly forgot to mention, its 100% waterproof and there is a mini version available too!
Why not get the FOREO Cleanser for Men to go with your new skincare gadget? As a gel-to-foam formula, it can be used alone but is best complemented by the FOREO Luna. With 96% natural origin ingredients, this cleanser lifts away dirt, grime and impurities to make your skin feel purified, revitalised and invigorated.
Just because the skin-drying winter weather is over, it doesn't mean you can stop using a daily moisturiser. Mix it up and try out the Jack Black Double Duty Moisturiser SPF20. Along with keeping your skin hydrated and supple, it's super important to use an SPF on your face every single day to protect from the sun and prevent visible signs of ageing.
Using a lip balm only when your lips are cracked, chapped and peeling is not going to cut it, sorry guys. You should use one every day, not only for hydrated and soft lips but also because it creates a protective layer against outdoor elements to prevent sore, painful lips. Try out the Menaji Lip Balm Agent to keep your lips protected and nourished.
The final product to keep on your grooming shelf is Fountain The Hyaluronic Molecule. Rather than applying to the skin, this is a ginger flavoured food supplement which will benefit your skin and contribute to good dental health. To discover exactly what Hyaluronic Acid does and find out the benefits your skin will receive; check out our ingredient focus on Hyaluronic Acid!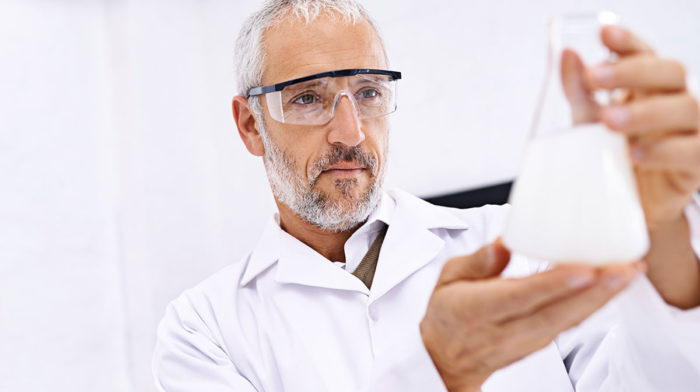 Do you suffer with dry, dehydrated skin? Your skin saviour could well be Hyaluronic Acid. Last time our Ingredient Focus looked at Salicylic Acid, which is absolutely incredible, especially for spot and acne prone skin.
Spring Skincare Bonus Tips
If you're unsure of the essential products we've mentioned, don't be afraid to browse all of the skincare available here at Mankind and mix it up. Finally, remember that just using your average bar of soap will do more harm than good to your skin. It may take slightly longer to develop your skincare regime, but your skin will thank you for it if you use the correct skincare products!
Have you got your grooming products prepped for a Spring skincare routine? 
Let us know over on Twitter at @MankindCoUk!