This week on Tried and Tested, our participants take Hanz De Fuko Claymation out for a spin. If you're unfamiliar with the premise, then get acquainted with the series here, and check out last week's review of Lock Stock & Barrel Ruck Matte Putty. But what of our product this week? Will Sverre's verdict be severe? Find out below.
The Results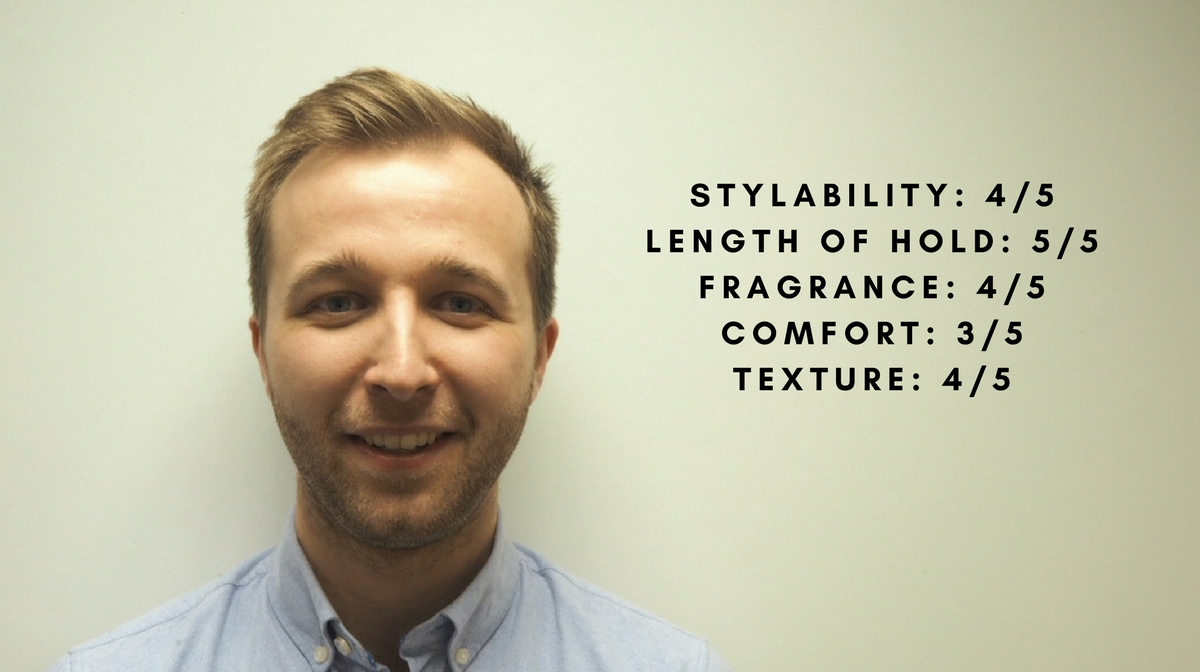 Sverre
Upsides: Hanz De Fuko Claymation holds its shape well throughout the day and feels soft when in the hair. It works well on my short hair thanks to the strong texture. Easy to apply once out of the tub.
Downsides: The hard texture makes it a bit difficult to get out of the tub, but this actually prevents over-use which is great. The wax is not as malleable as I usually prefer it to be, but gives a strong and long-lasting hold that is great for a day out or at work. The lack of fragrance isn't an issue for me, but it may be for some.
Comments: Definitely a product to use for people with short hair (and strong fingers). The wax feels very firm in the tub, but once out it is easy to apply. The strong hold is great for a day at work and in general for being out and about as you don't have to worry about losing your style!
–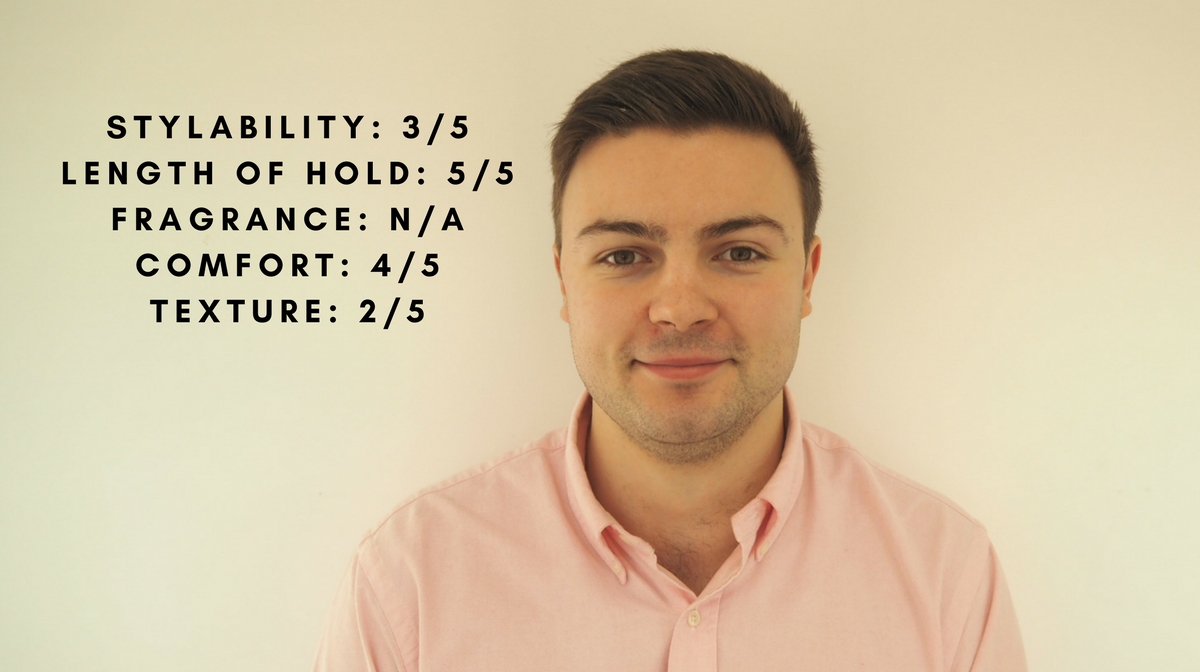 Tom
Upsides: Hanz De Fuko Claymation has incredible hold.
Downsides: I find that it is a little too strong for day to day use. Perfect for a night out however…and the morning after. It is that strong.
Comments: Importantly for me, a naïve hair styler, the tip I received to warm the wax up by rubbing your hands together was invaluable and makes the styling significantly easier! Unlike most other styling products it has almost no fragrance, but I can confirm I don't spend much time sniffing my hair, or anyone else's.
With such a strong hold it is noticeable that there is product applied.  My main objective in hair styling is to prevent myself from looking like Friar Tuck, and beyond that I have little ambition. For this reason, the hold is a little stronger than I require.
If you have longer hair or are looking for fuller, voluminous styling this is the one for you.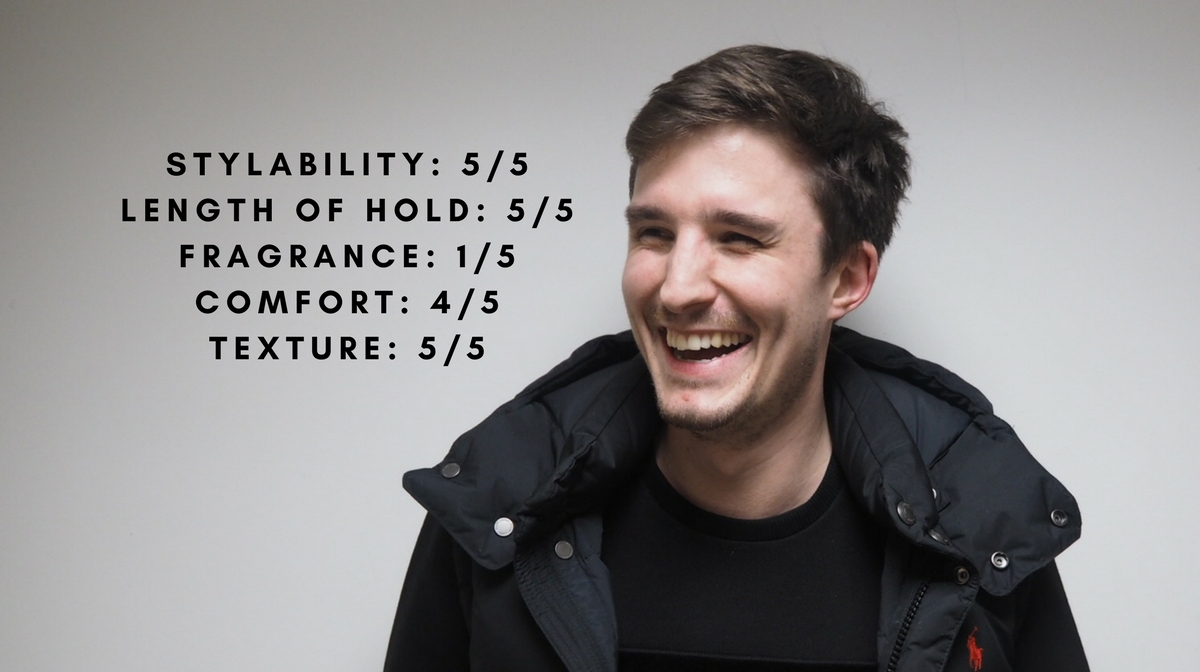 –
Tom
Upsides: Strength is the name of the game, and Claymation has it in buckets.
Downsides: I'm a stickler for fragrance, and the product is, sadly, scentless.
Comments: Where to begin? Hanz De Fuko is known to be popular, and I can see why! Strong, long lasting, and comfortable to wear. The extra degree of hold it offers allowed me to experiment a bit and try out some more adventurous hairstyles, which definitely turned a few heads down the pub.
I managed to get the last of my potatoes bedded down at the end of last week, so I didn't get to test the product out in the elements. But I did spend a few hours tidying the greenhouse and sowing my chilli seeds, during which the hold stayed perfect. Unscathed by the cycle home, too.
I am a fan of fragrant products in general, so the lack of scent is a disappointment. I wouldn't let this stop me using it again, though. When I need a big style for a big occasion, this is going to be my first port of call.
–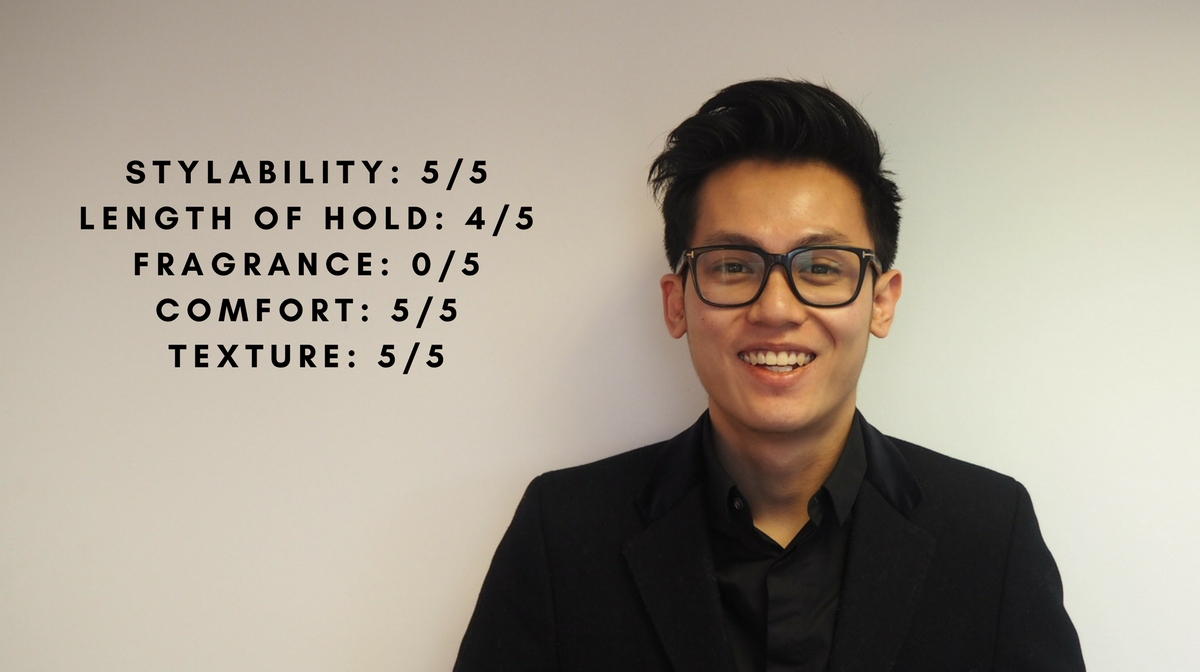 Tim
Upsides: Hanz De Fuko Claymation is by far the best hair styling product that I have used! Extremely easy to style and with just about the right strength. It feels and look really natural too!
Downsides: If you are a fan of fragrance, this has absolutely no smell at all.
Comments: I would definitely use this again! It's a good fit for most occasions, and most activities I can think of. Whether that's something day to day like going to work, or a quick application for running some errands.
It's very suitable for my hair type. I've actually used this in the past, and when I had a much shorter fringe it was still very effective, so I'd say it works well across different hair lengths.
Honestly though, I would recommend everybody gives this product a try!
–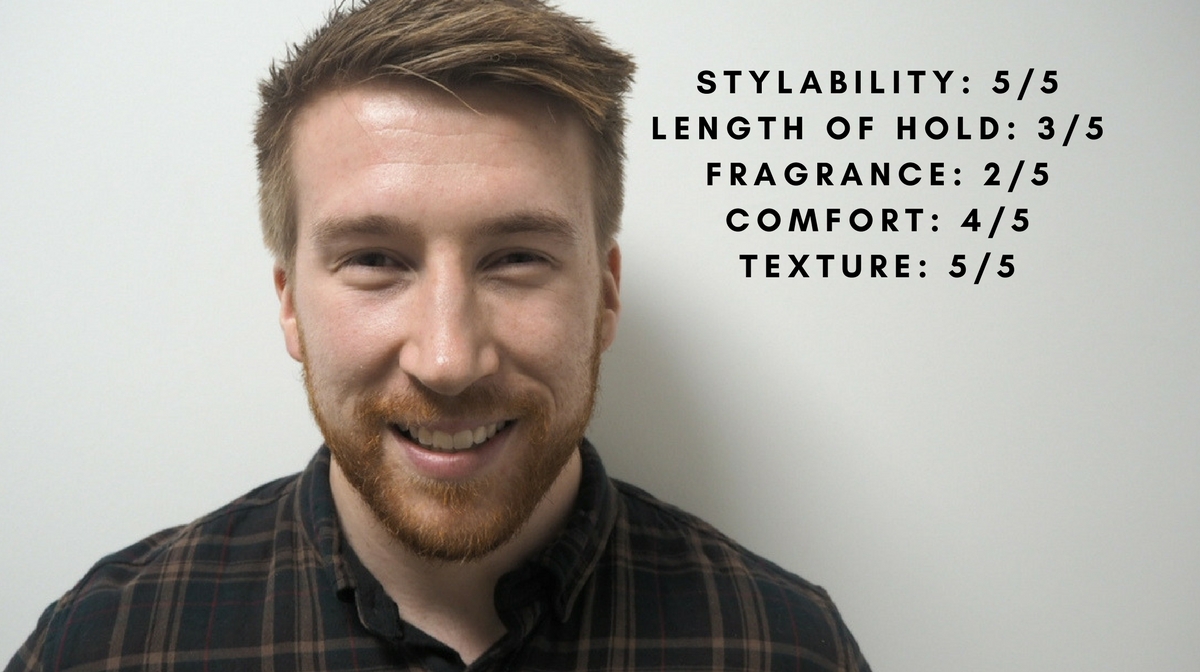 Tom
Upsides: I loved this product, I feel like the textured style it gave was the best I've seen and used before. It was extremely easy to style into what I wanted with very little product. Another, huge plus side of this product is that it didn't make my hair greasy throughout the day, which not only helped the style of my hair but also helped my skin across my forehead.
Downsides: If you don't rub the product between your hands to warm it up before you try to use it, it can pull on your hair slightly. The only other down side of this product was the fragrance as there wasn't really any, just like clay.
Comments: I would 110% use this product again. I loved the style it gave, and although I found the hold wasn't extra-long, it is perfect for day to day use.
–
Like this content? Check out the whole Tried and Tested series, take a look at our Valentine's Day Tips for Men (From Women), and keep up to speed with the Mankind Blog.