It's scientifically proven than men have naturally oilier skin. Sometimes all you need is a deep cleanse, however how effective are your hands and a bar of soap? The answer is: not as good as you might think. Whilst it can get the job done, it's been clinically proven that using a cleansing brush cleans your skin at least 5x more than your hands. The soft bristles of a cleansing brush actually clean deeper and more effectively, but are still gentle enough for every day use. With most brushes, you will see visible results after just one use, The Clean Sweep by Magnitone definitely lives up to this standard.
The Clean Sweep: What is it?
The Clean Sweep is a daily cleansing and exfoliating brush made specifically for men's skin by Magnitone. Designed to cleanse deeper than the traditional washcloth, the Vibra-Sonic technology empties out your pores whilst strengthening and conditioning the skin.  The HydroPRO moulded silicone brush exfoliates 30% deeper and reduces the itch of facial hair. It also helps to prevent ingrown hairs and is proven to be 5x better than using your hands and a bar of soap!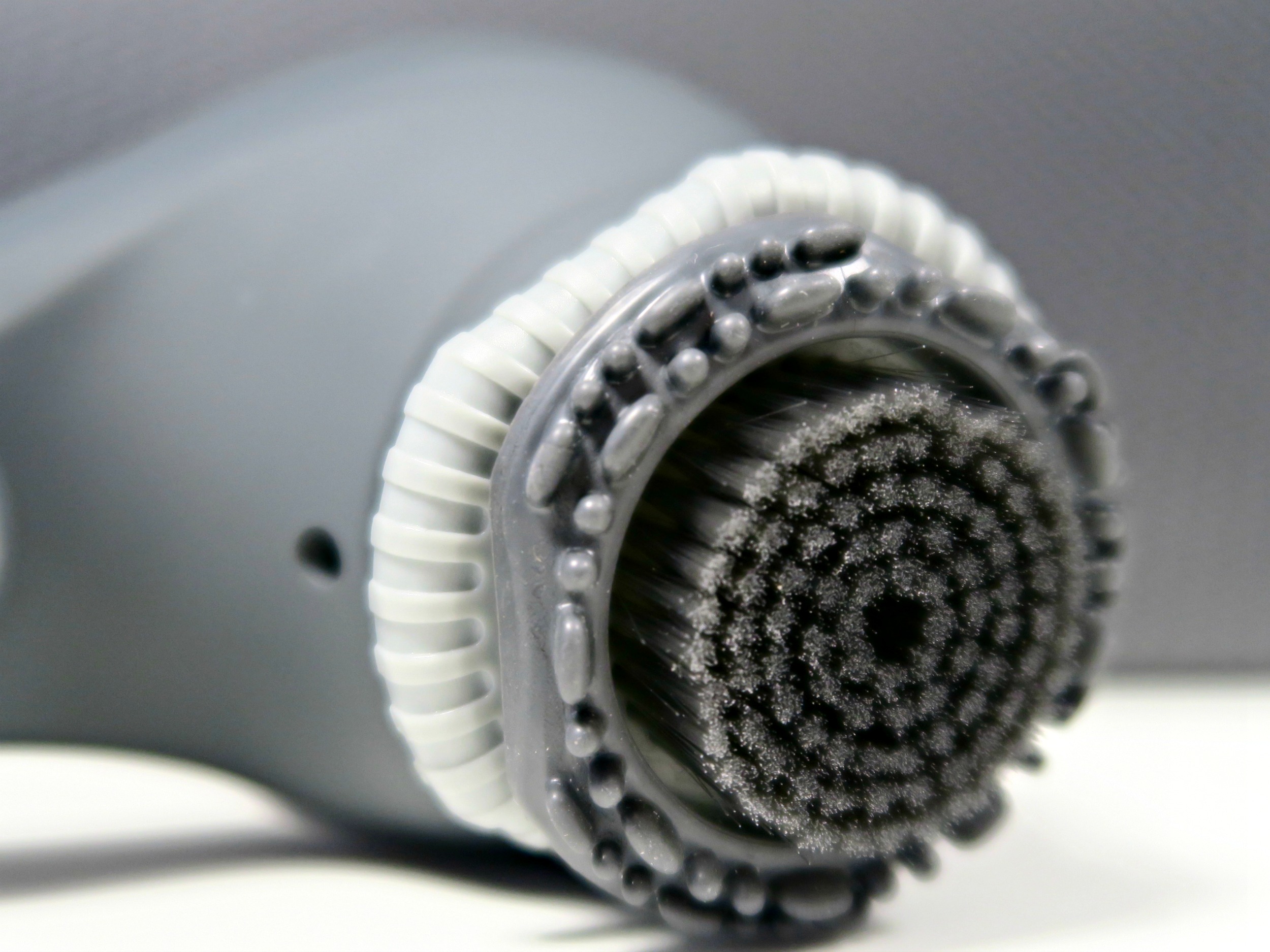 How do you use it?
Using The Clean Sweep by Magnitone couldn't be simpler. With only one button, it would be pretty difficult to mess up. The brush will power off after 30 seconds, giving you the perfect quick cleanse with minimum fuss. With just 5 steps, you'll have incredibly cleansed skin.
Apply your usual face wash either onto the brush or directly onto your skin. You can use your normal cleanser, however we recommend nothing too abrasive.
Wet the brush and turn it on. This can be done over the sink, however we feel that it's easier in the shower. After all, it's 100% waterproof!
In slow circular motions, move the brush around your face. The skin brush can be used on your body too.
If you have facial hair, hit the on button again to turn it onto turbo mode. This helps to detangle your beard and cleanse the skin underneath.
Finish off by following your day-to-day skincare routine.
Pretty straight forward, right? Who'd have thought it would be that easy to have clean, glowing skin! We found that even after one use, it was obvious how deep The Clean Sweep cleansed. It gives you the feeling of an exfoliating face mask, without the mess. We also recommend using it on your stubble before shaving to get a smoother shave and prevent ingrown hairs, all in less than 30 seconds!
Have you ever tried a cleansing brush before? If not – you should definitely try The Clean Sweep by Magnitone, you won't regret it.