The Mankind Pre-Date Grooming Guide
Nothing attracts attention (for all the wrong reasons) as much as dandruff. So make sure you avoid snowy shoulders by washing hair with L'Occitane Aromachologie Anti-Dandruff Shampoo which contains a raft of potent botanical ingredients to give flakes the brush off. And if you don't want an itchy scalp to ruin your night out use Aesop Sage & Cedar Scalp treatment.
The Basics
Facial hair might be in fashion but when it comes to passion, being clean shaven always wins out. But don't take my word for it poll after poll suggests women prefer their men to be smooth. And with good reason no-one wants a bad case of 'pash rash' after a hot date. So for a super smooth shave follow the Men-U Steps to an Award-Winning Shave.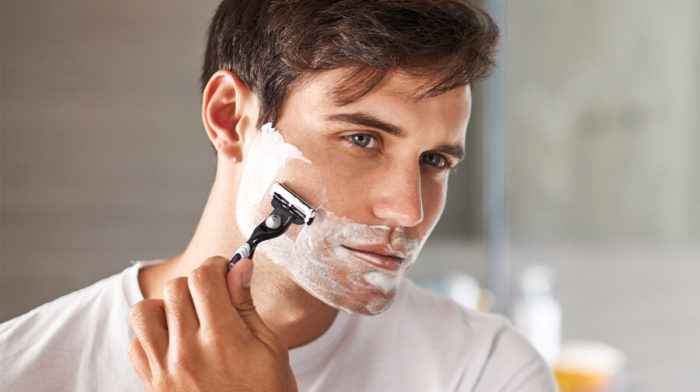 The Oscars 2016 are nearly here! If you're looking for your red carpet look this season, then you might want to steer more towards a clean shaven Matt Damon vibe, over Leonardo DiCaprio in The Revenant.
It's especially important to ensure your hands are in tip-top condition in romantic situations for two reasons: firstly they'll be on show all night (when you lift drinks or cutlery to your mouth) and secondly because we're often judged by the state of our nails. Trim them squarely across the top with Zwilling Twinox Emblem Brown 6-Piece Grooming Set and make sure there's no muck lurking under them by giving them the once over.
According to one survey 1 in 5 people reckon bad breath is the worst possible turn off and, next to a crop of cold sores, there's probably no better natural contraceptive. To keep your breath as fresh as a daisy chew sugar free gum (a good saliva flow is bacteria's worst enemy), drink plenty of water to prevent a dry mouth and rinse with an alcohol-free mouthwash like Weleda Ratanhia Mouthwash.