2019 is in full swing, and we're delighted to announce the first collection of the year. The Mankind Grooming Box: The Intergalactic Collection is coming very soon. Our collections are a unique opportunity to experience some of the brands and products at the forefront of the male grooming world. A curated selection, chosen from amongst the most exciting new brands and well established favourites, The Intergalactic Collection is a launch you're certain to love.
With 6 full sized products, the new Grooming Box is worth over £229 but can be yours for the price of £69. With only a limited number on sale, make sure you don't miss out on the latest edition.
In this blog post, we give you a sneak peek of what's inside, and tell you a little bit more about what you can expect to receive. Keep your eyes peeled for more updates in the very near future.
The Mankind Grooming Box: The Intergalactic Collection
A first for our Grooming Boxes, the Intergalactic Collection is housed in a custom Mankind washbag. Made from durable, waterproof faux-leather, the bag is a stylish and practical addition to your gym bag or travel luggage.
What's more, inside it you'll find an incredible assortment of grooming essentials…
What's inside?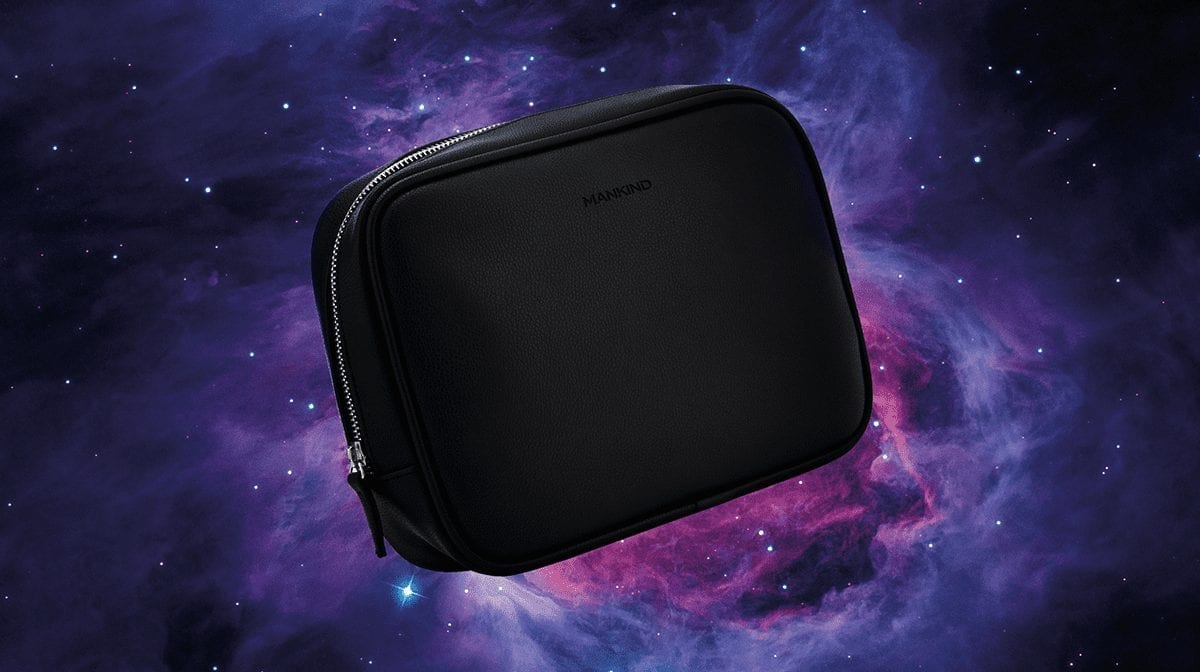 1. Elemis
A brand that embodies skincare expertise, we've had huge fun collaborating with Elemis in our Grooming Boxes over the last year. Their men's range stands out in the skincare and grooming market for its expertly designed formulations, and for products that consistently deliver impressive results.
2. Men-Ü
Men-Ü are a committed not only to producing grooming essentials that are effective and accessible, but that offer extraordinary value. Their ultra-concentrated formulas, low-waste recyclable packaging, and dedication to disrupting the grooming market make them a favourite at Mankind, and we predict it's going to be a big year for them.
3. ARgENTUM
ARgENTUM need no introduction by now. Their luxurious silver-enriched products are outstanding: examples of skincare at its finest and most decadent.