Even though May Day is being celebrated by most people today, for us it's all about Batman Day! Today marks the 77th year of existence for Batman since his very first appearance in the 27th published Detective Comics. If it weren't for DC Comics, we would never have had the luxury to be introduced to The Dark Knight and that is a world we do not want to imagine *shudder*. Here at Mankind, we want to show our appreciation for one of our favourite superheroes by celebrating Batman Day and if you're a fan, read on to find out how you can too.
Build a Batman Day Bat Cave
To start off your Batman Day celebrations, building your very own Bat Cave is definitely the way forward. It's the superhero take on the basic man cave and we think that this is way more awesome. Check out Pinterest for some blanket fort or hang out inspiration, get creative and enjoy your bat cave! If you're loaded on inspiration but lacking the equipment and resource, then head over to our friends at Preloved, who have a whole host of old furniture and household items which are perfect for upcycling to your perfect Bat Cave. You could pretend you're making it for the kids, but we all know it's secretly for you.
Batman Products for Batman Day
One of the best ways to celebrate Batman Day is to incorporate Batman into your life as much as possible. Our bros over at IWOOT have some serious Batman swag that will have you feeling like The Dark Knight himself. What better way is there to power up in the morning than coffee, right? Obviously, being able to transport your hot drinks with you in the Batman Travel Mug to keep you fuelled up on the go! After to the commute to work, you're probably going to want another drink so the DC Comics Batman Logo Mug will come in handy throughout the day, reminding you of your strength. Finally, when you arrive home, you need some cool stuff to go in your bat cave. The Framed Photographic DC Comics License Plate will stand proud on your wall next to the DC Comics Batman Hero Light to keep your bat cave powered.
Batman Day Snacks
The final way to properly celebrate Batman Day is to indulge yourself with some Batman themed snacks! Why not use this as an opportunity to make Batman cake? Play it simple by just icing some cupcakes with black and yellow icing, or go for a more intricate design and make your very own Batman cityscape out of intricate cake decoration. You could also make some bat shaped ice cubes for your drinks and add them to your own superhero Batman cocktails – the power is in your hands! And will ultimately be in your belly after this little lot.
The Dark Side…
If you're more into the dark side of Batman, why not switch out the bat theme from the above and change it to the Joker? Green snacks and creepy smiles couldn't be cooler. You could even check out our unlikely style icon: Jared Leto to see his version of the Joker in anticipation for Suicide Squad!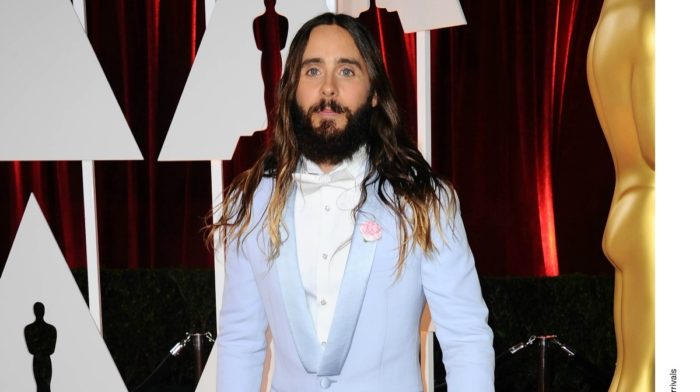 The Oscars 2016 is creeping up on us and so is our next unlikely style icon here at Mankind. When we found out that Jared Leto would be a presenter at this year's Oscars we realised it would be a sin not to focus on his killer style here in celebration of this.
Will you be celebrating Batman Day?
Let us know over on Twitter at @MankindCoUk!