Opening an ARgENTUM product for the first time, you'll be struck by the quality involved at every level of design. Richly detailed, ornate outer packaging stands in eye-catching contrast to their bottles and jars of unadorned black glass. The glass, used for La Potion Infinie, La Lotion Infinie, and L'etoile Infine, is similar in its properties to that used in many solar panels. In this case it is absorptive of violet light, an innovation which protects the integrity of the products it houses.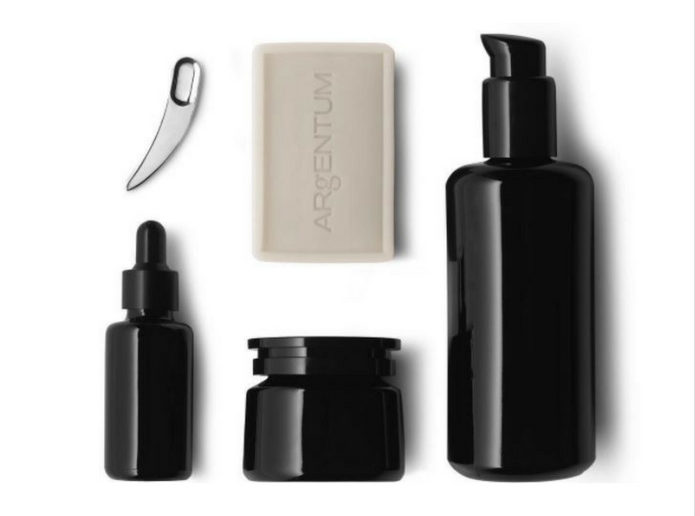 Imagination, coupled with innovations like this, are ingrained in the company's ethos. This not only informs the design of the products, but feeds into the brand identity at every level. The story of ARgENTUM originated with its founder Joy Isaacs' memories of her mother using colloidal silver to disinfect minor injuries as a child. She soon discovered its effectiveness as a treatment for skin blemishes, due to the same anti-microbial properties. Isaacs was reminded of this years after the fact; requiring surgery, a silver-infused dressing was used to protect her wounds. The overarching vision for ARgENTUM, it's said, was shortly thereafter revealed to her in a dream.
Enigmatic origins aside, we're huge fans of ARgENTUM products. For the quality of their skin care products alone, ARgENTUM stand out as excellent. The unique appeal of ARgENTUM, however, is in the larger experience it seeks to offer, and not solely in the calibre of the products themselves.
Take a look at their full range of products.
Le Savon Lune
A new addition to the range, Le Savon Lune is a cleansing soap bar. It removes impurities and grease, without damaging the skin or stripping its essential nutrients. Using silver hydrosol, Bentonite clay, and the ARgENTUM DNA HP Formula, the cleansing bar is designed for use on the face and body. Use on the face and neck as a precursor to the next product on the list – La Potion Infinie.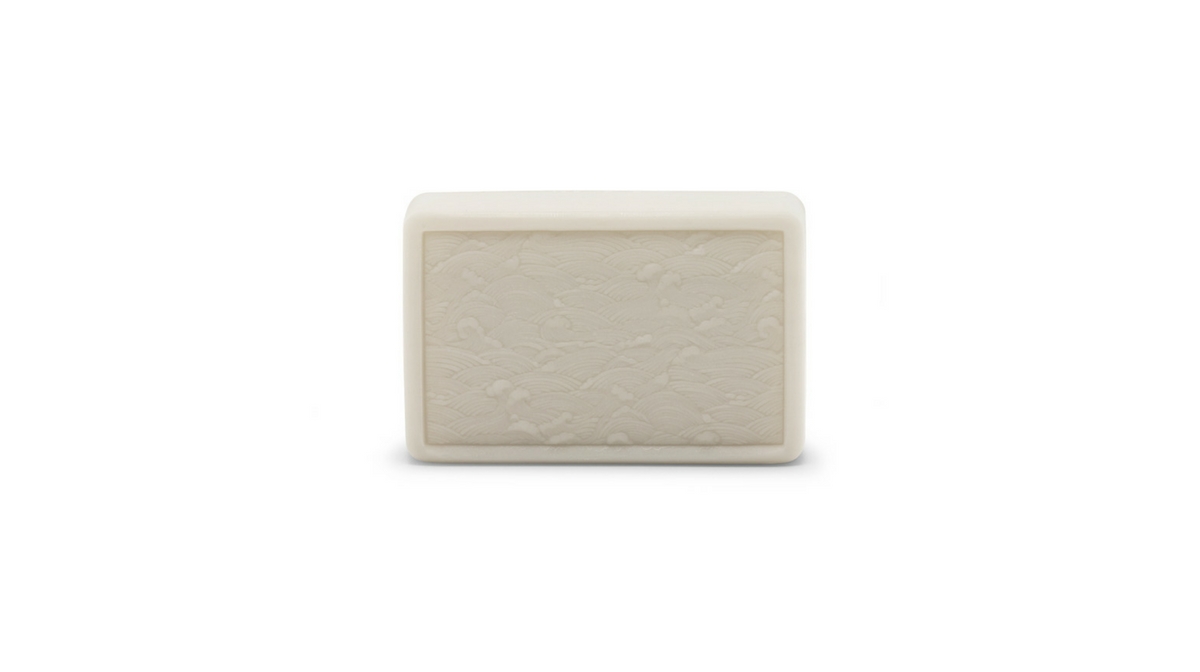 La Potion Infinie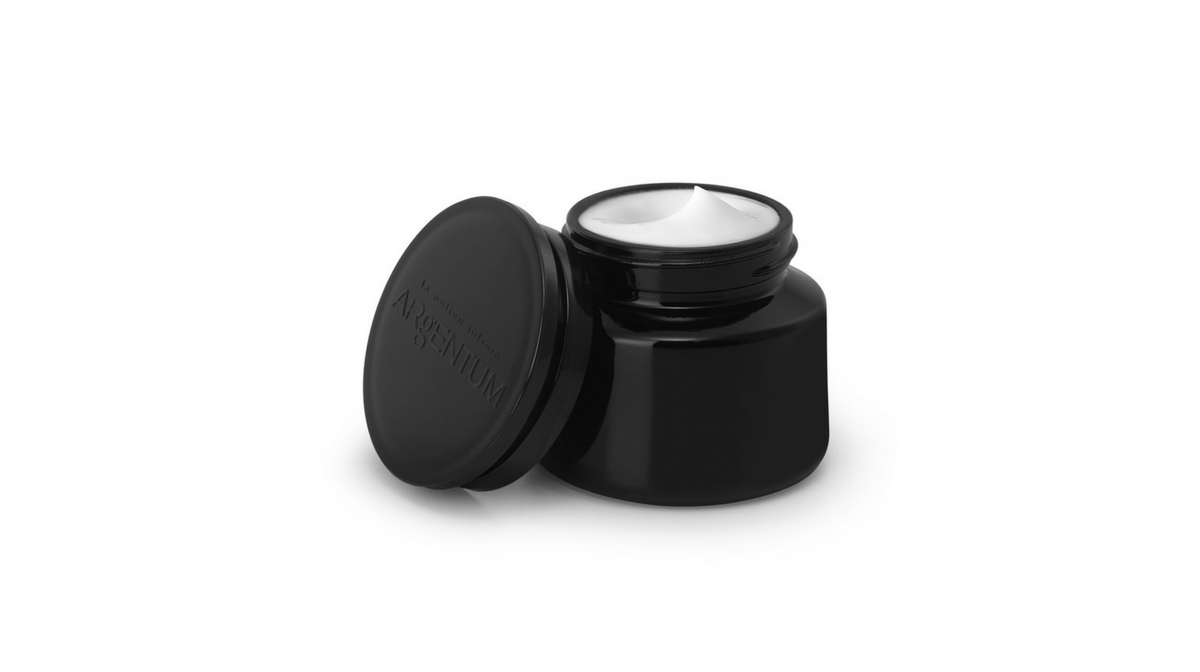 La Potion Infinie has the immediately noticeable effect of tightening and firming the skin, which lasts for several hours after application. It rehydrates, combats the signs of ageing, while alleviating the effects of oxidative stress. Furthermore, the cream typically absorbs instantly and improves the complexion without causing shine. Stay committed to La Potion Infinie long-term and you'll find your complexion is typically clearer and with fewer blemishes, fostered by the anti-microbial properties of silver hydrosol.
La Lotion Infinie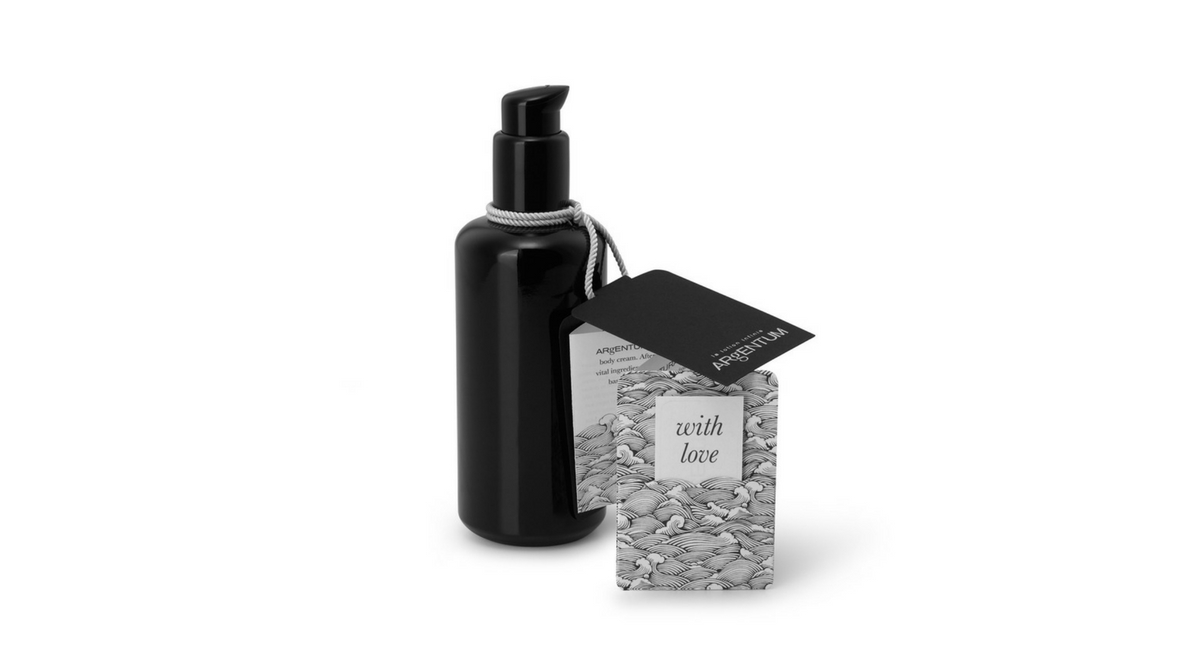 Similarly to La Potion Infinie, ARgENTUM's body lotion uses Silver Hydrosol and its DNA HP formula to moisturise, combat ageing, and promote skin health. Its ingredients naturally create an environment that is adverse to the bacteria that cause blemishes. In addition to this, it promotes the production of elastin and collagen. The moisturising effects and fragrance are intentionally less intense by comparison to La Potion Infinie. This means you can apply it liberally without risk of oiliness or an overwhelming scent.
L'Etoile Infinie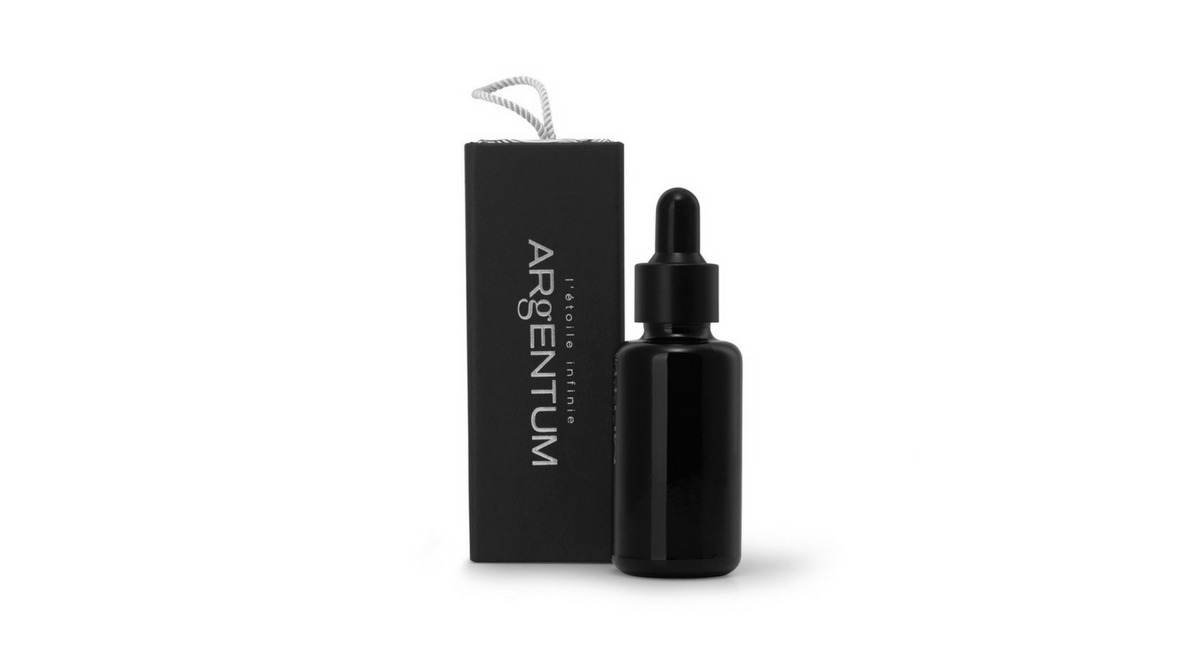 This anti-oxidant rich, Vitamin E enhanced oil should be applied to the areas of the skin around the jaw, cheek, and brow bones. Forming a naturally protective barrier, L'Etoile Infinie shields the skin from external dirt and pollution. It works in perfect partnership with La Potion Infinie, enhancing the moisturising effects, and particularly in winter, trapping moisture in. If you're concerned that due to oily skin you won't see the benefits, you shouldn't be. It's naturally anti-bacterial qualities mean that even those for who are prone to outbreaks will typically not be affected.
Shop ARgENTUM: