In this guest post from Holden McIntosh of House 99, Chino and Jakub get a tidy up and we teach you how to get the look yourself  using David Beckham's own Male Grooming Brand.
You can also learn more about the House 99 Brand with our introduction to the brand, and our introduction to the range.
House 99 Circle of Groom: Episode 2
Next up in our handy, dandy grooming series, legendary "sick barber" Fabio Marques of Figaro's in Lisbon meets a coupla talented crew of hip hop dancers who've left their long locks ever so slightly neglected. Fabio works his men's grooming magic to reinvent young Jakub, a long-haired chap into a slick-back lad. He then takes to Chino, performing a grooming transformation by lopping off three years of hair growth and with it the dead/neglected ends of hair – wicked.
JAKUB: GRUNGEY TO GUAPO
There ain't too much by way of cool, old-school hair styles that have stood the test of time like the slick-back. Especially effective on long hair, it's classic, smart, simple and easy, it looks a treat and is a nice, simple way to control rogue hairs when it all starts to look a little savage. In our latest episode, barber Fabio took to young Jakub's long, 90s grunge band-looking locks, shaping them into a longish sort-of bob. So when trying this look, take this lead and start with a nice, fresh trim – nothing too drastic, we know you've put a lot of love into growing it out as long as you have. But maybe just a wee tidy up?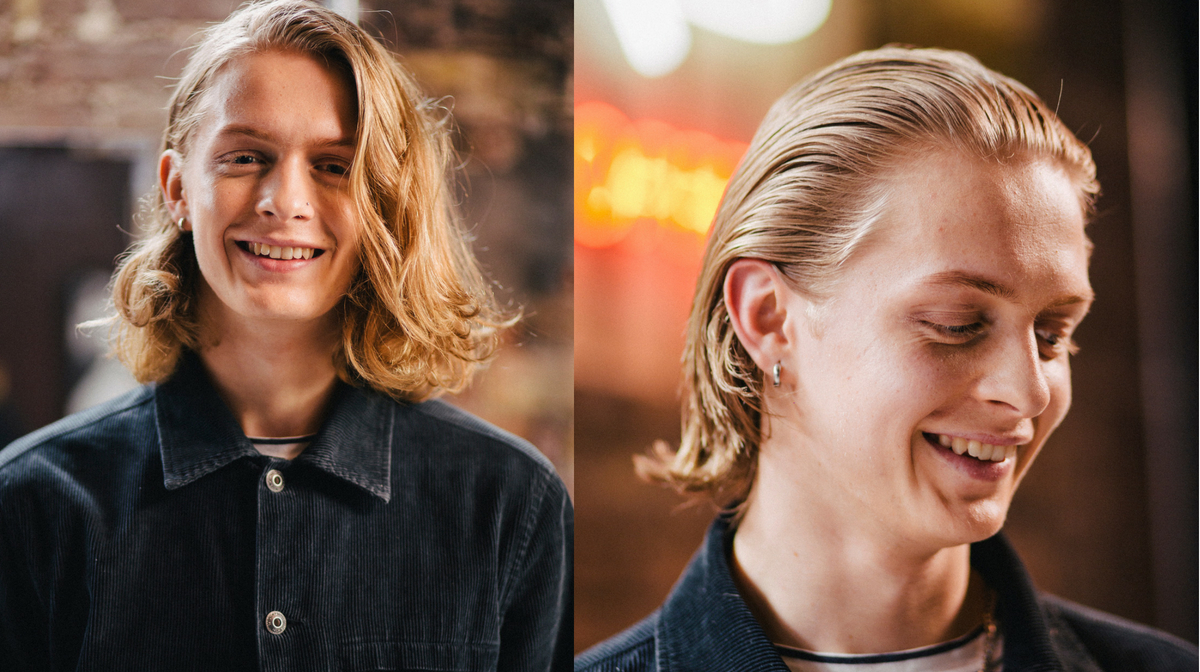 Get the Look
Now, take a minimal amount of product, warming it up by rubbing through your fingers and then your fingers through your hair, smoothing it from front to back and down as you go. Pro tip: The Smooth Back Shaping Pomade offers more shine and is ideal for sleek styles whereas for a drier, more natural texture you can try a clay such as the Change It Up Texturising Clay. For a particularly strong hold, take Fabio's lead and try the Going Strong Styling Gel, infused with Castor oil and fixing agents.