It's October and autumn is in full swing. Gone are the days of summer, and we welcome the crisp autumn air. As the nights get darker and colder, it's the perfect time to take a city break to refresh and reset before the mania that is Christmas. Whether you're looking for a city break around Europe, or a more extensive break across the pond,  get over your post-summer blues, with an autumnal adventure.
Paris, France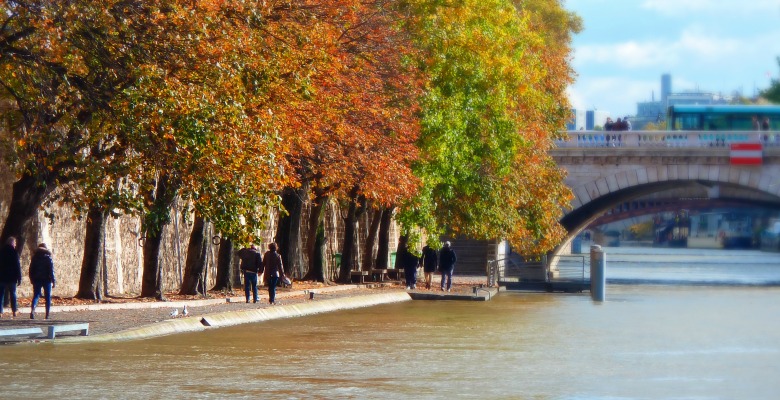 Possibly the most classic of all city breaks, if you haven't been to Paris already, you definitely should. There is something in Paris for everyone. At the end of October, the annual Chocolate Fair occurs. Chocolatiers, pastry chefs and confectioners gather to show the public all the treats and wonders created with the cocoa bean. If you can't specifically tie yourself in to the end of October, Paris also offers a lot of classic sights and monuments to enjoy. Whether you're looking to take a romantic walk along the River Seine, or take a cultural visit to the Louvre, you can definitely unwind in the 'Love Capital of the World'. Also don't forget to visit the Eiffel Tower, but we're sure we don't have to remind you to do that!
Our Top Tip: Make sure you say, "Bonjour, monsieur," or "Bonjour, madame," whenever you enter a shop or restaurant. It's basic manners in Paris, and even the children are taught this at an early age.
The Cotswolds, England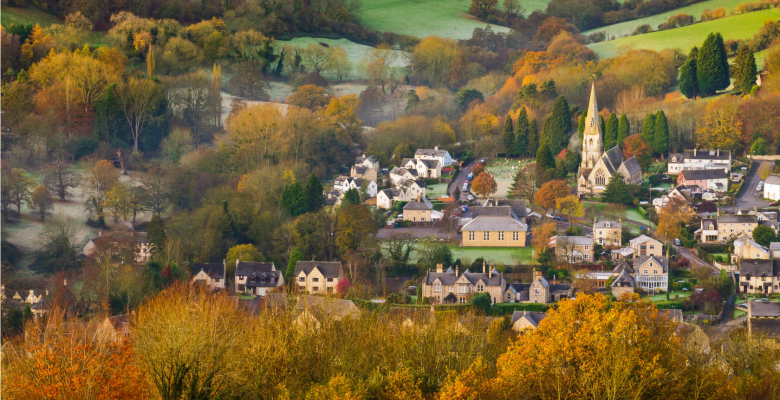 Whilst not a city, we couldn't keep this off the list for a short break. The Cotswolds in England is a collection of rolling hills and historic villages, set between Oxford and Bristol. There may possibly be no better way to spend an autumnal evening than a stroll around the countryside, before setting up in a local country pub for a pint or two. Whilst public transport is available, The Cotswolds begs to be explored by foot. The extremely photographic scenery makes the perfect backdrop for any holiday photos. The beauty of the Cotswolds is that you don't have to do much, to be entertained. However if you want to explore, visit the Sudeley Castle at Winchcombe, it's stunning and will keep you occupied for hours.
Our Top Tip: Make sure you plan your trip in advance. Whilst it is idyllic area of England, there is so much to see that coming with a plan will only strengthen your trip.
Ljubljana, Slovenia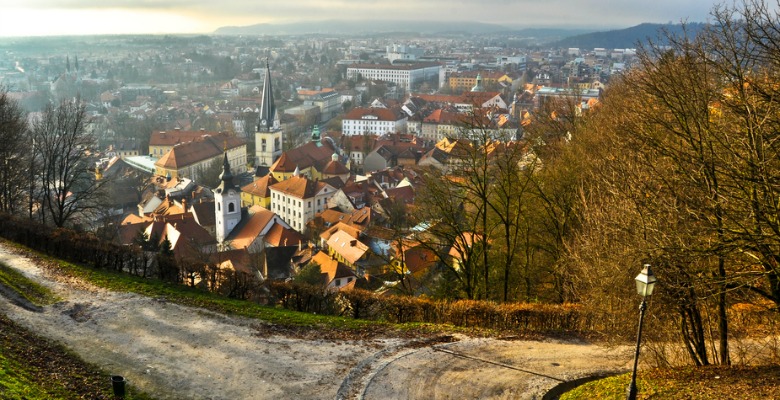 Known as the 'Green Capital of Europe', visiting Ljubljana in autumn is the perfect opportunity to watch this green city turn a fiery orange. If you're a fan of wine, Ljubljana is the place for you. The city goes crazy for wine throughout autumn, with St Martin's Day and the Slovenian Wine and Culinary Festival both occurring in November. If you fancy a short walk with incredible views, head up to Ljubljana Castle to get the best view of this beautiful city. If you've had enough of being wined and dined (is that even possible?), Lake Bled is less than 30 minutes away. Lake Bled is a beautiful fairy-tale-like lake, situated right next to the town of Bled.
Our Top Tip: It is customary in Slovenia to greet fellow hikers and trekkers as you pass by one another. All you need to know is 'dober dan' means 'good day', whislt 'zdravo' means 'hello'.
Vienna, Austria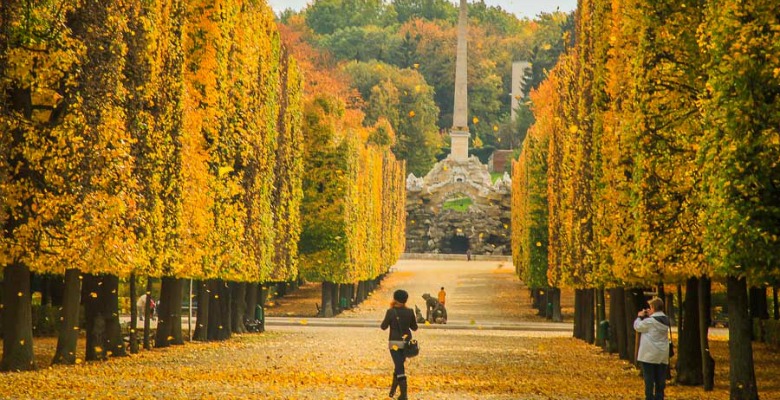 If you can wait until November, Vienna's magical Christmas Markets open. From the 11th November, you can enjoy traditional gingerbread, roasted chestnuts and fruit punch whilst strolling around the stalls and picking up small trinkets and gifts. Once you've got your Christmas-fix, Vienna still has a lot more to offer. Visit the Schönbrunn Palace, the beautiful Vienna State Opera House and the Gothic St Stephen's Cathedral, but make sure you finish your day with a glass of wine or two. Vienna is after all, the world's largest wine-growing capital city.
Our Top Tip: Viennese coffee houses serve coffee in many different ways, so make sure you ask for a partcular cup. 'Melange' is milky coffee, 'Mocca' is black and 'Espresso' is the usual, alternatively, study the menu before ordering.
Copenhagen, Denmark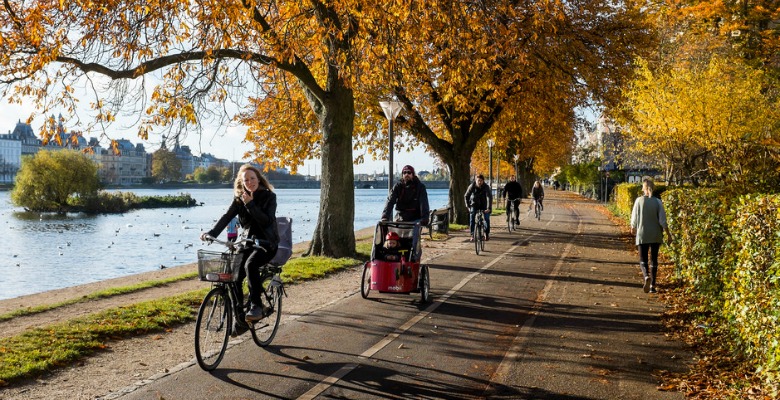 As autumn tends to fall in the low tourist season, prices to Copenhagen will be a bit more reasonable. Denmark can get cold as winter draws in, which makes autumn the perfect time to get cosy and have a nice drink. The Danes actually call this concept 'Hygge'. It literally means creating an atmosphere that is pleasant, feels comfortable and being in the company of loved ones. We don't have an English equivalent of the word, but we definitely should. Copenhagen is packed full of trendy cafes and bars, which is the perfect environment to experience hygge. You could also take a nice walk around Tivoli Gardens, which is the second oldest operating amusement park in the world and is believed to be the place that Walt Disney got his inspiration from. Perfect place to visit, right?
Our Top Tip: Make sure you visit Nyhavn, a picturesque canal in the heart of Copenhagen. It's packed with quirky coffee shops and beautiful boutiques, making it an area you definitely don't want to miss.
Reykjavik, Iceland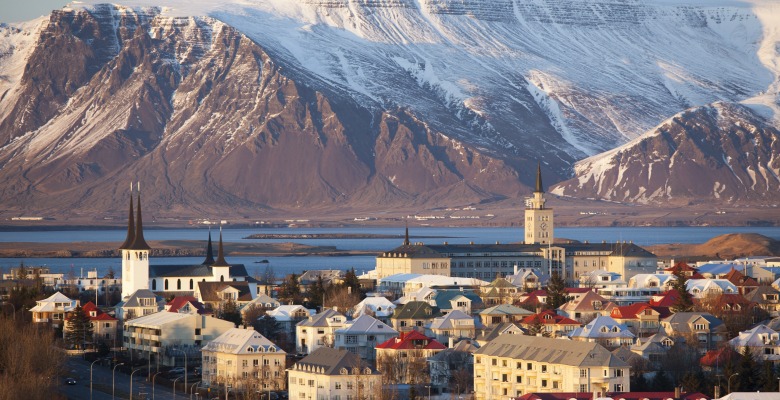 Reykjavik is beautiful all times of the year, but particularly during the autumn and winter months. With a copious amount of natural wonders, prepare to be enchanted by the magical glaciers, waterfalls and hot springs.  Possibly the number one attraction whilst in Reykjavik is the famous Northern Lights. If you're lucky, you'll be able to catch a glimpse as the aurora borealis lights up the sky in a whirl of blues, greens and pinks. If you don't manage to observe this wonder, don't worry, there's plenty more to do. You can put your feet up in one of the city's many natural hot springs, or head out on a whale watching adventure. Reykjavik is truely one of the most magical places on earth, and after you've been, we're sure you'll know why.
Our Top Tip: Take a tour whilst you're here. It will ensure you get the most out of your trip, and they're trained to know what the best times and places are to see the wonders of Iceland.
New York City, New York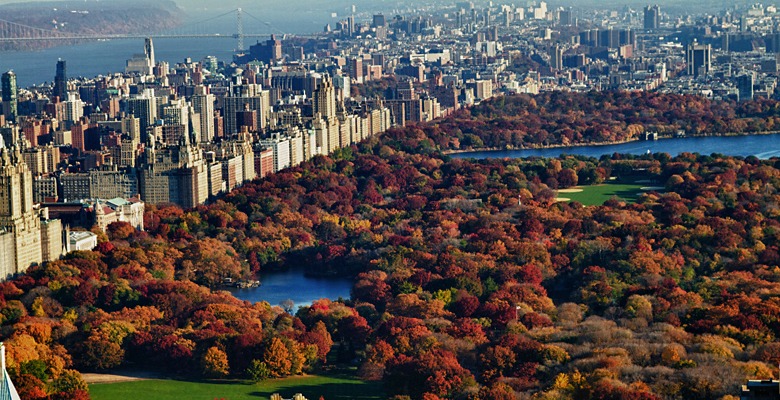 New York is possibly the greatest shopping destination in the world! Autumn is naturally the run-up to Christmas, so why not get a head start on your Christmas shopping in the Big Apple? Whether you're considering spending all of your time in Times Square, or wandering around SoHo, you can be sure to pick up some treats and trinkets along the way. You also must make sure to visit Central Park, take a trip to Staten Island to see the Statues of Liberty and try ice-skating outside Rockefeller Centre. It's also a must that you go to see a show on Broadway, as throughout autumn, 'Wicked' and 'Aladdin' are a couple of the shows on promotion. You definitely need more than a couple of days to fit everything in, but it's worth it.
Our Top Tip: Book tickets before you go for the top tourist attractions to ensure you get the best view. Tickets are difficult to get hold of when you're there and you don't want to spend all your time in a queue.
Before you go, make sure to get a grooming travel kit to keep your hair, skin and body looking great throughout your trip. Here are some of our favourites: