Sunny weather calls for one thing, barbecues. However, so many people have them so how do you outdo everyone and have the best barbecue? Luckily for you, we've shared our secret top 5 burger recipes to try this summer so you not only have a delicious burger option for everybody but you also have the nicest burgers all round. From cheesy burgers to veggie burgers and healthy burgers, there's one for the foodie, the vegetarian and the gym addict to keep their taste buds tingling and their stomach satisfied.
Colossal Cheeseburger
What is better than a juicy, flavoursome cheeseburger? How about a divine, mouth-watering cheese-stuffed burger? If you like the sound of that; which we're sure you do, then you're in luck. Find the recipe to make your very own batch of six of these heavenly burgers just below, get the ingredients together and get cooking!
 Ingredients You'll Need:
500g beef mince
60g cheddar cheese
½ tsp plain flour
1 tbsp. milk
Salt
1tsp butter
Method:
To begin making these delicious hamburgers, place the mince into a bowl, break it up and season with around ¼ tsp of salt. Put the bowl to one side and grate all of the cheese into a small frying pan and add the butter, flour and milk. Whilst completing the next step, cook the cheesy mix on a low heat until everything has melted. Divide the mince into balls and taking one ball, split it so you have two thirds together. Form a circle and dent the middle so you've created a bowl. Repeat this step with all of the mince balls and you should be left with a third of each ball on the side.
Take the melted cheesy mixture and pour some into the mince 'bowls' until all of them are full. Using the thirds left over, create a circle the same width as your bowls and place it on top like a lid. Join the base and the top together by pinching gently and keep the circular formation with your hands. Make sure to be careful with this step as the cheese can ooze out.
To enjoy your creations, cook your burgers either on the grill or the barbecue for around 15 minutes, turning halfway and they should be cooked through. Place onto buns of your choice; add some salad leaves, tomato, onions and ketchup or mustard and your meaty meals are complete! Enjoy your oozing cheese-stuffed burgers however you like, just don't spill any oozing hot cheese on your hand – it will hurt, we know.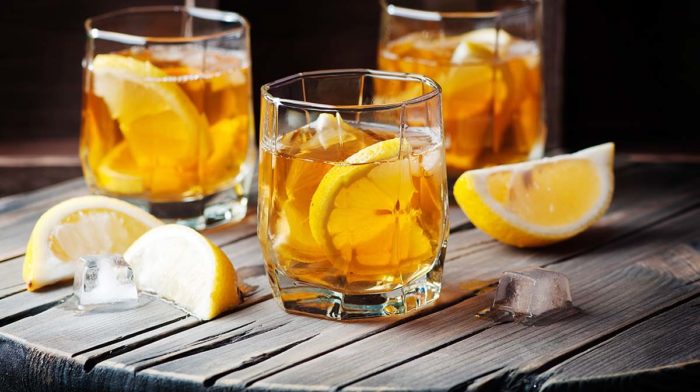 For Best of British month here at Mankind, we just had to use our expertise to provide you with our top 5 British cocktails recipes to celebrate - whatever the reason may be!
Voluptuous Veggie-Burger
Are some of your summer barbecue guests' vegetarians? Fear not, our voluptuous veggie-burger is the perfect recipe to make sure that they're not left out. Not to mention that it's super easy to make and you might even be tempted to try one yourself!
Ingredients You'll Need:
3-4 tbsp. olive oil
1 onion
250g firm tofu
1 cooked beetroot
150g fried mushrooms
1 carrot
1 tsp smoked paprika
1 garlic clove
1tsp fresh thyme
1 tbsp. kidney beans
Salt and pepper
6 Burger Buns
Method:
Begin by preparing the ingredients. To do this, peel and thinly slice the onion and finely chop the tofu. Next, peel and grate the beetroot, carrot and garlic then crush the garlic. Chop up the thyme and kidney beans and you're ready to start.
Take a pan and heat half of the olive oil over a medium-low heat to fry the onions, stirring frequently until golden brown. Once fried, take a bowl and mix together the onions, tofu, beetroot, mushrooms, carrots, smoked paprika, garlic, thyme and kidney beans then season with salt and pepper. Divide the mixture into 6 equal-sized balls and shape into patties. Tip: dampen your hands first to avoid it sticking to your fingers and make the step easier.
Finally, heat the remaining olive oil in a frying pan and fry the burgers for 3-4 minutes on both sides or until golden-brown. Then heat a griddle pan until it's smoking and fry the burgers for another 1-2 minutes on both sides for the aesthetically appealing deep char lines. Serve up by placing them into buns and use any toppings and sauces you desire.
Captivating Chicken Burger
This captivating chicken burger is the burger recipe to try with a slight kick to spice up your summer barbecues. Considering no barbecue is complete without some delicious chicken burgers, it would be a sin not to whip these up quickly. Come on, treat your guests, they deserve it, right?
Ingredients You'll Need:
4 Chicken thighs
1 lemon
1 red chilli
2 cloves of garlic
Salt and pepper
4 burger buns
Coleslaw (optional)
Method:
Preheat your oven to gas mark 6 whilst preparing your chicken. Take the chicken thighs and mix them with the juice and the zest of the lemon. Halve, deseed and thinly slice the red chilli and mix in with the chicken. Add the crushed garlic, season with salt and black pepper then cover and leave it to marinate for around half an hour.
Once marinated, place the chicken onto a tray, skin side up and bake until the skin is crispy and fully cooked through, this should take around 30 minutes. Finally, pull the bone out of the middle of the thighs and place the chicken into the rolls. You can also switch it up slightly by toasting the rolls or adding fillers such as sauces or salad.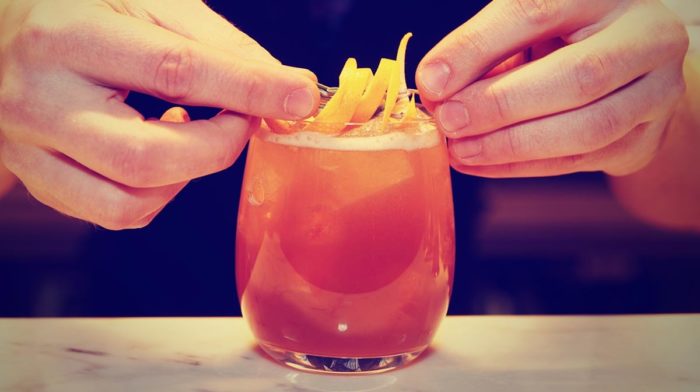 Dry January has passed and you've survived living sober for 31 days, a congratulatory drink is the only thing that should be on the cards. What now?
Brilliant Barbecue Burger
For those who love the all singing-all dancing burgers, our brilliant barbecue burger recipe will go down a treat, guaranteed. Combining possibly every complimentary burger topping under the sun, this really is the ultimate burger which will keep your guests coming back for more.
Ingredients You'll Need:
2 pounds of ground beef
¼ cup of barbecue sauce
¼ cup mayonnaise
12 rashers of cooked bacon
6 slices of cheddar cheese
6 slices of tomato
6 lettuce leaves
6 slices of onion
6 burger buns
Method:
Firstly, preheat the grill to 400 degrees. Whilst preheating, mix the ground beef, barbecue sauce and mayonnaise and form into 6 burger patties. Grill them for 12 minutes, turning half way through and ensure they are cooked thoroughly, place on the bun and pile cheese, bacon, lettuce, onion, tomato and extra barbecue sauce on. Finally, the best part…enjoy!
Hair-Raising Health-Kick Burger
It's important to respect the diets of the gym goers on your guest list so whipping up these hair-raising health-kick burgers is sure to do them proud. Even though it looks like a lot of ingredients to work with, rest assured its super simple to make, absolutely delicious and definitely worth it in the end.
Ingredients You'll Need:
1 ½ pounds fresh tilapia
2/3 cup breadcrumbs
1 large egg
2 tbsp. Dijon mustard
2 garlic cloves
Salt
½ black pepper
½ tsp dried basil
1 tsp smoked paprika
1 tsp onion powder
1 avocado
1 cup watermelon
¼ red onion
½ jalapeno
½ coriander
1 lime
Whole wheat burger buns
Method:
Place the tilapia into a food processor and use the pulse function until chopped. Next, place into a bowl and add the egg white, breadcrumbs, minced garlic cloves, mustard, salt, pepper, paprika, onion powder and basil. Once combined, make the burger patties by forming tightly with your hands so they don't crack and heat until golden on each side for around 3-4 minutes.
Whilst the burgers are cooking, make the salsa for the burgers by combining a pinch of salt with cubed watermelon, onion, jalapeno, coriander and lime juice. Toast the buns and serve the patties with a scoop of salsa and a slice of avocado on top. Perfect.
Why not check out some of our cocktail recipes to ramp up the barbecue action even more?