As we get older the big issue of hair loss is a key player in how confident we feel from day to day. More common in men than women, hair loss can vary from a gradual receding hairline to patches of your hair literally vanishing before we even get a chance to do anything about it. However, there is a solution to this to turn it round and gain some hair growth, this solution is Viviscal.
Viviscal has developed a Hair Growth Programme with an expertly formulated supplement targeting hair regrowth and thickening.
Due to our busy and rush around lifestyles we make sacrifices to our health that have detrimental effects on our appearance and well-being. For instance, diet has a direct hit on our bodies, transforming what once was healthy hair and skin into a dull looking complexion and some what lacking hair lustre.
Viviscal provides you with the vitamins and minerals necessary for healthy hair alongside active ingredients that promote growth and thickness. The key ingredients are Zinc and Biotin, essential to maintain hair growth from within whilst improving the first stage of hair growth – Anagen.
The hair growth cycle stages: Anagen, Catagen and Telogen.

The complex protein in Viviscal is AminoMar C, a marine protein created by a professor from Scandinavia after studying the protein rich diet and of the Inuits. Following this breakthrough Viviscal was created and has been tested all over the world with visible results. The men's supplement also contains Horsetail extract, Vitamin C and Flax Seed to aid healthy hair and boost the hair growth cycle.
The supplements come in a neat silver packaging with 20 pills per sheet; very much like a vitamin pill they look organic and are easy to swallow.
Here are some of the statistics from people who've tried Viviscal:
In one study 92% of participants experienced re-growth of hair after 6 months.
From a survey done in America 93% of customers would recommend this product to their friends.
Quotes from the professionals:
Vidal Sassoon stylist Tony Collins says – "To improve weak or broken hair, use Viviscal. It's expensive, but it works!"
Celebrity Stylist for Redken Guido Palau says – "I've know loads of people who have used it and they've all said it's the only thing that helped regenerate their hair."
Volumising Hair Fibres
Considered the most vital product in the Viviscal range, providing you with instant results in the battle of hair loss. If you want a quick fix and instant confidence booster then this is the product for you.
These magical fibres consist of a strong source of Keratin with an electrostatic coating that binds to the hair shaft giving immediate results of increased hair density and coverage.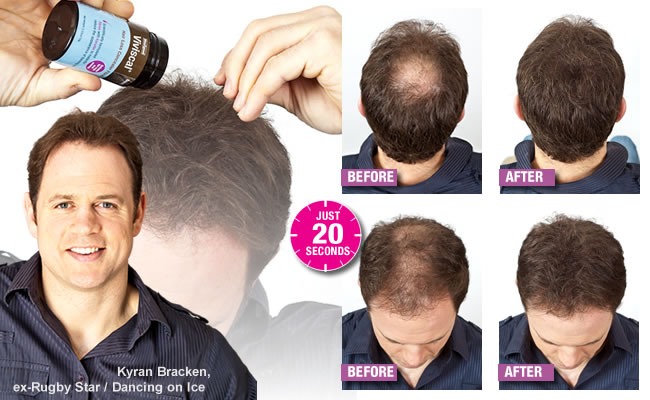 Once they are on your hair, you needn't worry about them again;
They don't move from your head
They don't leave any residue or dye
They don't drip down your head
The Viviscal Hair Fibres come in an array of hair colours, even for grey hair – click on the image to go through to your colour.
Viviscal Cleanse & Condition
The Gentle Shampoo is free of SLES/SLS (Sodium laurel ether sulfate) for gentle effective cleansing, and with less lather it doesn't affect the hair's cell renewal process. It also contains no parabens, so won't weigh down the hair or coat it with unwanted chemicals.
The Viviscal Moisturising conditioner has been formulated to condition the hair and help create the optimum environment for healthy hair growth. The formula in the conditioner provides deep moisturising, for both the hair and scalp without the feel of a heavy conditioner weighing down the hair.