House 99 is a lot of things besides being David Beckham's male grooming brand. It's modern and inclusive, aiming to cater for all men's needs by using the full range of available grooming technology. It's stylish, designed to ensure you're equipped with everything you need to look and feel your best. But what we really love about House 99 is that it's a brand that places utility at its heart.
In this post, we give you 5 Grooming Hacks directly from House 99: quick fixes that are guaranteed to make your grooming routine that extra bit easier.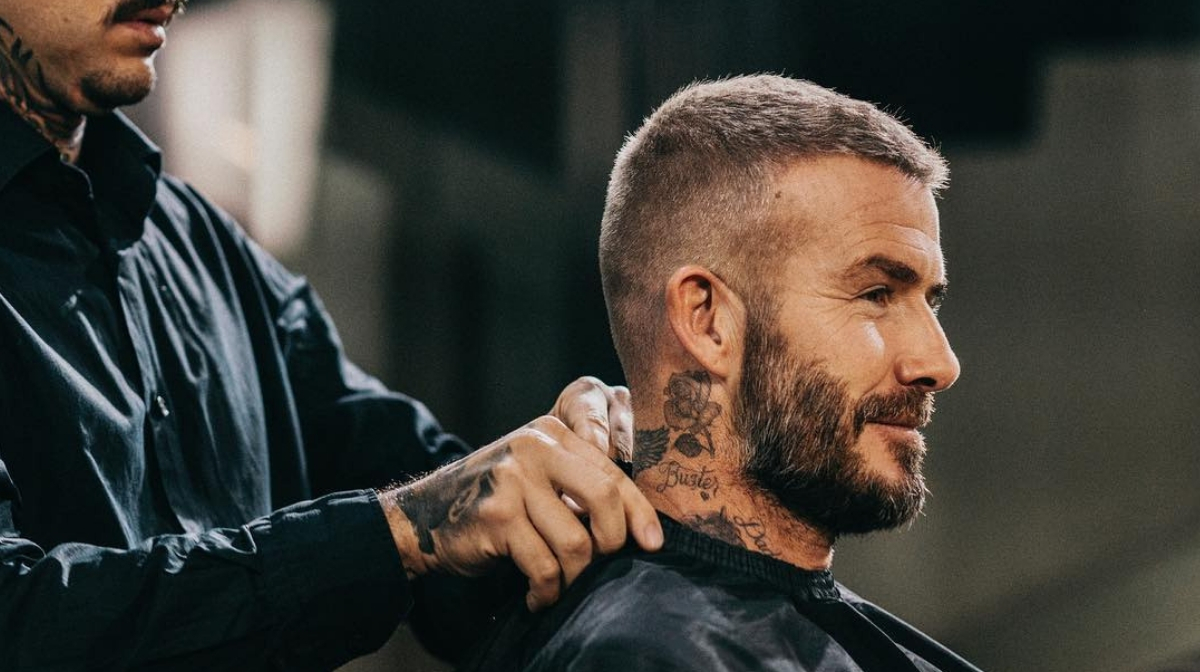 5 Grooming Hacks from House 99
The Perfect Pompadour
All-in-one Anti-Ageing
Make your tattoos make a statement
Get bronzed without the downsides
Go big with your hairstyle by building your foundation
1. The Perfect Pompadour
The different eras of David Beckham could just as well be divided up into iconic haircuts as by the iconic football teams he played for. Lately he's been known to favour a modern take on the classic Pompadour, and House 99 has the perfect set of tools to recreate it.
To create a true Pompadour, it's crucial to use a pomade to preserve the freshly-combed texture and high shine that make the look what it is. But for many, pomades alone aren't enough to create the lift and volume necessary to create the style.