After cooking on Christmas Day, when it comes to Boxing day, you want to make something delicious with minimal effort. To help inspire you, below you can find our top Boxing day recipes. From using leftover ingredients to creating impressive mains in a few simple steps, there's something that everyone can make.
Turkey Curry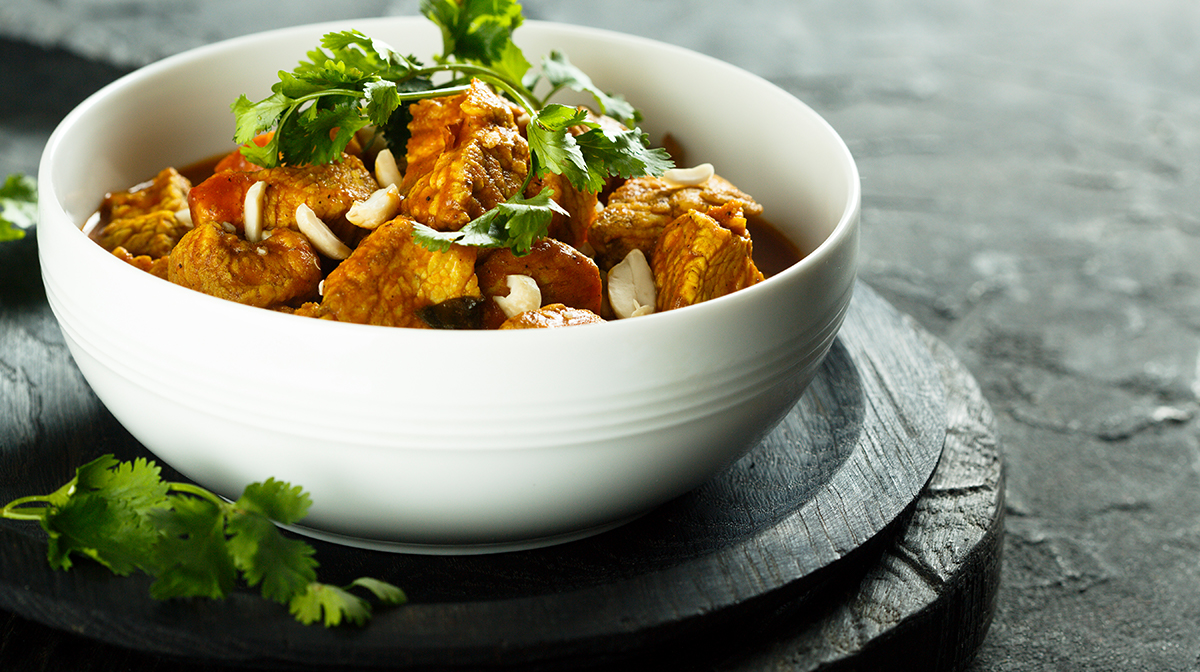 A great way to use all of your leftover turkey and ensure none goes to waste is to make a turkey curry. You can serve it with chips, rice, naan bread or papadums, making it a versatile dish for guests to enjoy. Simply serve in a large pot with a ladle and allow guests to help themselves.
Ingredients:
1 Sliced Orange Pepper
1 Sliced Red Pepper
500g Turkey Pieces
200g Green Beans
4 Chopped Tomatoes
Handful of Chopped Coriander
2tbsp Sunflower Oil
1 Chopped Onion
5tbsp Korma Curry Paste
3tbsp Spicy Mango Chutney
200ml Chicken Stock
400ml Coconut Milk
2tbsp Toasted, Flaked Almonds
Method:
Start by heating the oil in a large frying pan, then add in the onions and peppers. After 3-4 minutes when they're golden and softened, stir in the turkey and curry paste. Once a few more minutes have passed, add the tomatoes, beans, mango chutney, stock and coconut milk, then simmer for 10 minutes. Finally, add the coriander and almonds, stir and serve.
Maple-Glazed Ham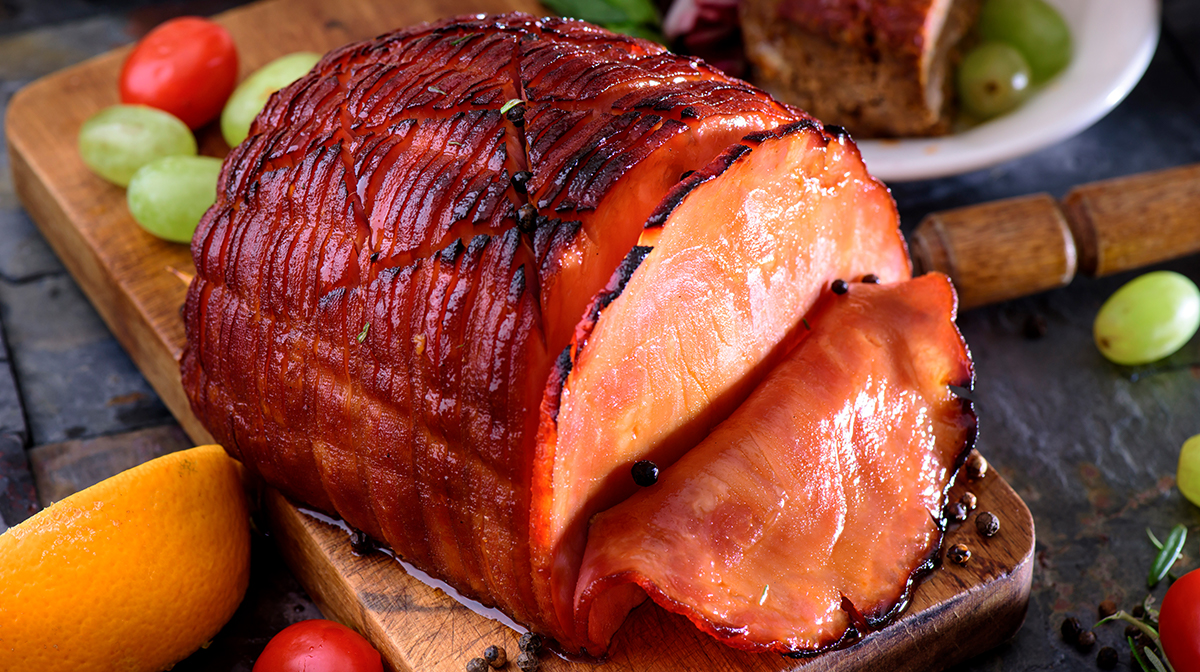 This ham recipe is a cheap way to feed a large group of people, whether served on sandwiches, with mashed potato and gravy or the standard roast lunch sides. It uses minimal ingredients and is easy to make, regardless of your expertise in the kitchen.
Ingredients:
2kg Smoked Gammon Joint
2 Bay Leaves
4tbsp Maple Syrup
1tsp Ground Cloves
Method:
Begin by weighing your gammon to work out the exact amount of time you need to boil it for. It takes 25 minutes per 500g, plus 20 minutes on top. For a 2kg joint it will take 2 hours. Place it into a large pan with the bay leaves, then pour water in to cover it completely. Bring it to the boil, reduce the heat, cover the pan and allow it to simmer for the time calculated. Once boiled, lift it out of the pan and remove any string, netting and skin, just leaving a layer of fat. Next, cut a diamond pattern through the fat and brush a mixture of maple syrup and cloves over the top.
To roast, place it into a roasting tin with 150ml of the cooking juices from earlier and cook for 25-35 minutes in the oven on gas mark 5. Finally, leave it on a warm plate covered with foil for around 10 minutes before carving.
Christmas Pudding Crumble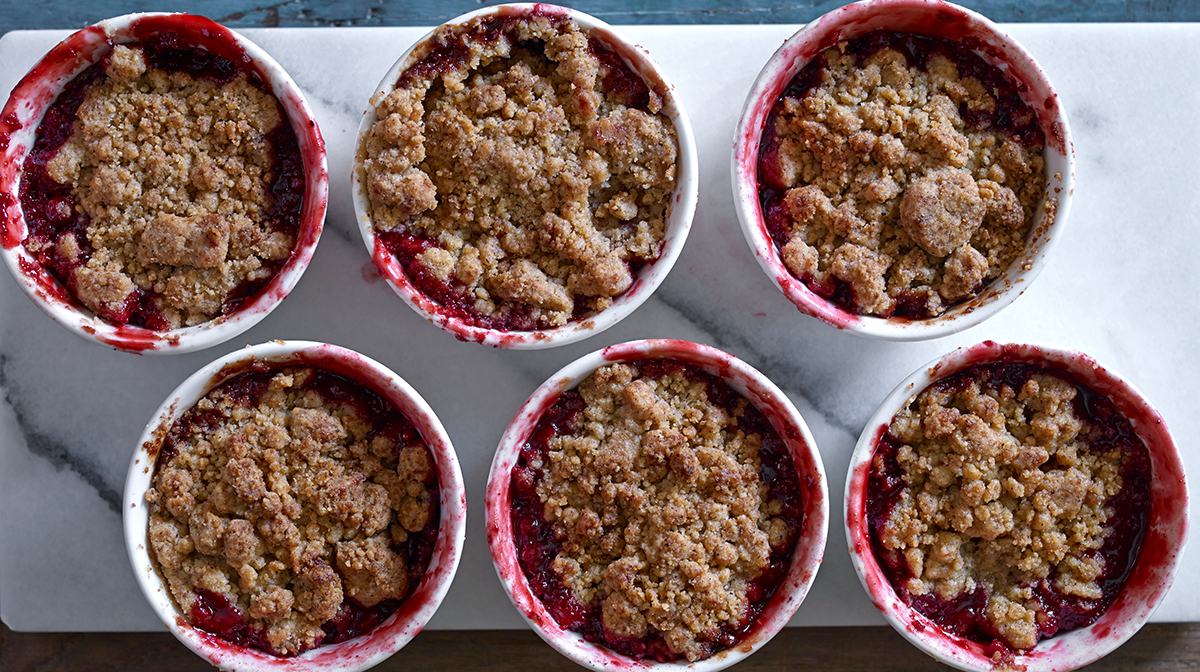 If you made too much Christmas pudding and you don't want it to go to waste, you can easily re-purpose it into another dessert. This fruity Christmas pudding crumble is quick and simple to make and will serve 6 people.
Ingredients:
60g Butter
100g Plain Flour
150-200g Christmas Pudding
1 Large Cooking Apple
2 Pears
2tbsp Cranberry Sauce
2tbsp Demerara Sugar
Custard or Cream to Serve
Method:
To make the topping, rub butter into the flour until you get a breadcrumb texture, then crumble in the Christmas pudding and put to one side. Peel, core and slice the apples and pears, then place them into a buttered dish. Add in the cranberry sauce and 1tbsp of the sugar and stir. Next, spoon the topping over the fruit and sprinkle with the remainder of the sugar and place it into the oven for 40 minutes on gas mark 5. Once cooked, you can serve it either hot or cold with custard or cream.
What are your top Boxing day recipes? Let us know on Twitter.