Closed on Monday are a hair care brand that champion the art of barbering and hair dressing. For this blog post we've teamed up with their Master Barber Sam Otway to answer your hair care questions. Are you looking for inspiration on new styles? Advice on how to deal with thinning or receding hair? Or how to get what you want at the barbers? Read more to find out his expert advice.
Hair care for those who are thinning
My hair is thinning and I'm receding a little bit, and I'm not ready to cut it all off yet. What can I ask for at the barbers to help hide the fact that I'm receding? How can I style my hair to look less thin?
If your hair has started to thin and recede the best course of action depends on how advanced the problem is. If the thinning and receding hairline is at the beginning stage, the issue is fairly easy to fix. Keeping the fringe and front hairline relatively short (2-5cm) will help to disguise thinning. Depending on the hair type and style a textured finish to the haircut can also mask fine hair, whilst having a style that comes forward towards the face will help to disguise a receding hairline. Using a matte product (either a clay or a paste) rather than a wet look wax or gel will make the hair appear thicker regardless of style, as a gel or wax will bond the individual hairs together and make the hair look thinner. If the hairline is at an advanced stage then Follicular Unit Extraction (a hair transplant) can work remarkably well.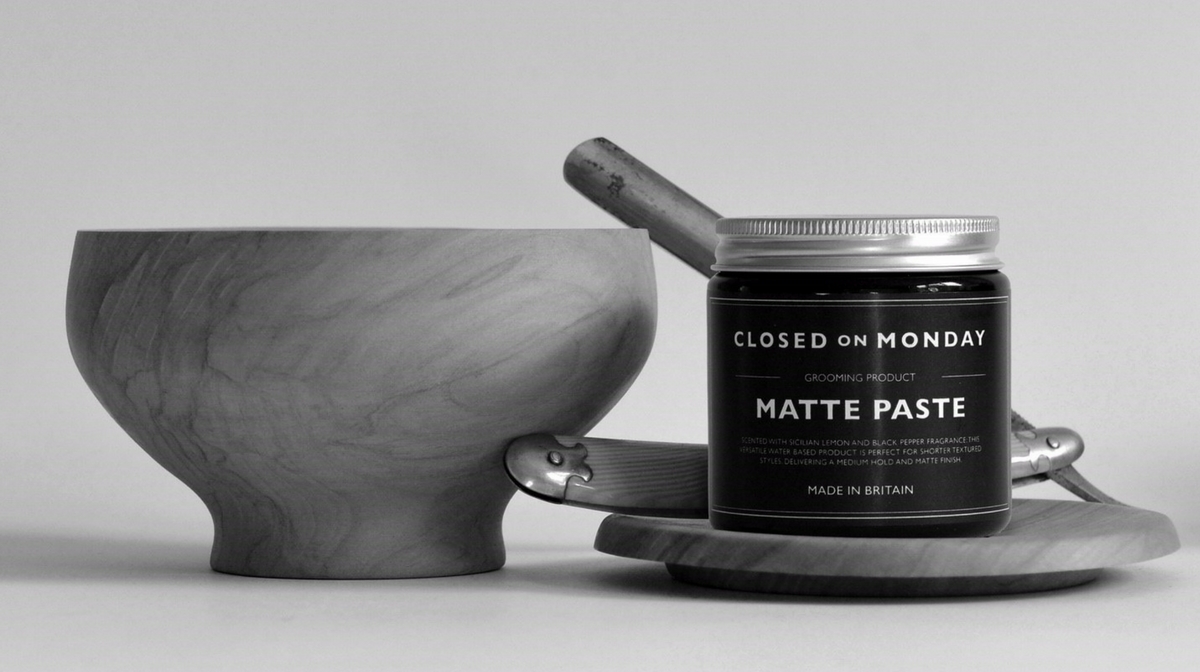 Style ideas
I've got thick straight mousy brown hair. For years all I've been able to do with it is put in some matte wax and mess it up a little, but I'm bored of it. I want to try new things but I'm finding it difficult to find products that suit my hair type.
Don't be afraid to try new styles and different looks. Trends change year on year, and are there to encourage change and to inspire you to be more adventurous with your hair. If you usually have a textured messy style, try something smoother and smarter, this will enable you to explore using different hair products. For example a side part, or side part pomp will require a pomade or wax with a sheen finish, rather than a matte paste or clay. The key is to enjoy change with your hair, whether it's a new hairstyle or trying a new hair product, speak to your barber and get their advice. A good barber will always give you options and inspire you with new ideas.
How to get what you want at the barbers
Whenever I'm at the barbers I struggle to ask for the right thing and end up unhappy with what I get. How can I learn to get what I want?
The most effective way of getting your hairstyle to where you want it is to build a good rapport with your barber, if you both understand each other and share the same vision, the road to hair perfection will be that much easier. Trying to describe a haircut is a very difficult thing to do. The best way to get across to your barber the hairstyle you want is to find one or two photos of the desired look and show them to your barber. This way there can be no confusion on what the goal is.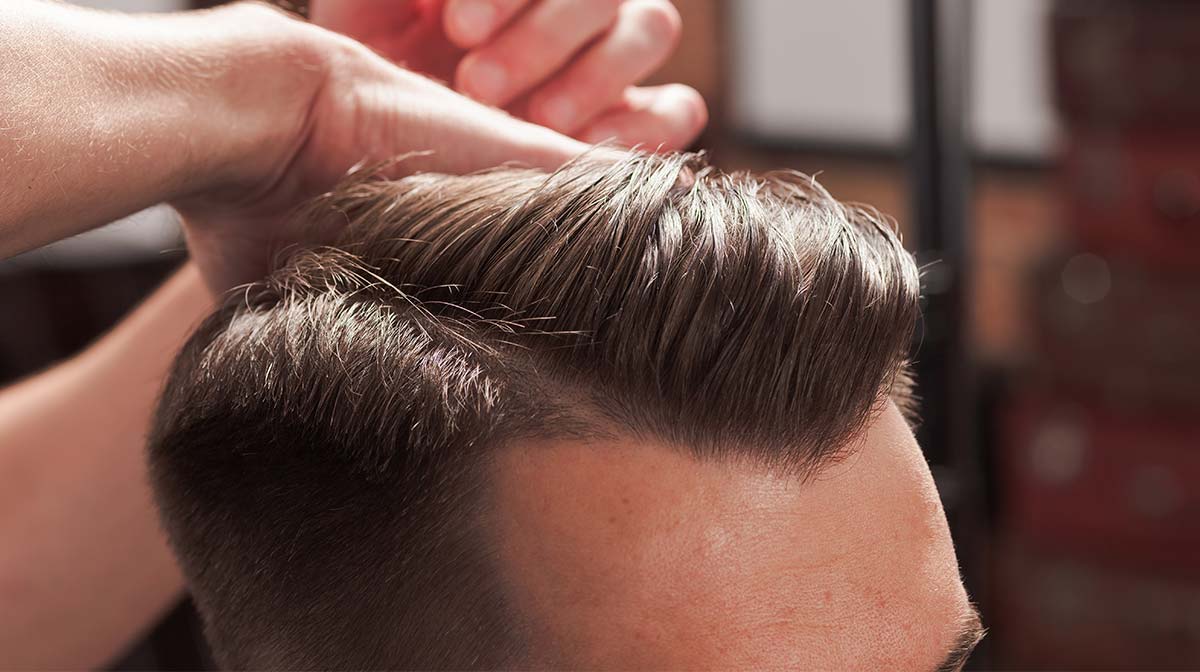 Beard grooming
I like to keep a bit of facial hair, but not too much. Whenever I'm trimming it I struggle to get the neckline right, please help!
Making sure you have the correct shape for the neckline facial hair is very important. The wrong shape can result in having an adverse effect on how the facial hair and neck looks. The first rule is to ensure the line you cut into the facial hair is concave rather than convex. A concave line will make the neck appear thinner as a convex line will follow the jawline and accentuate a round face. Secondly, don't cut the line too far into the neckline, as a general rule, a fingers width above the adams apple is a good reference point. Using a concave line and keeping that line a fingers width above the adams apple will mean that when the head is straight the neckline will be straight and not rounded and therefore the neck will appear thinner.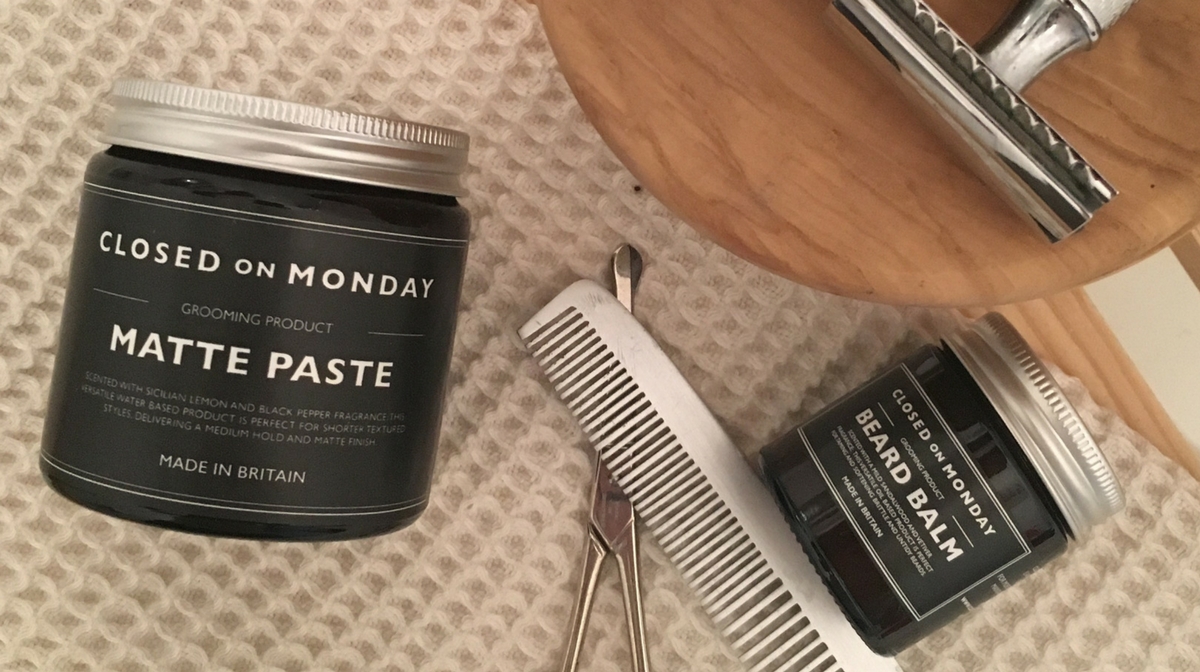 Advice for fine hair
My hair is fine and flat, what can I do to make it appear fuller?
There are a few ways to make fine and flat hair appear fuller and thicker. First you must ensure the hair is washed and clean. Hair that needs a wash will always be heavier and therefore look flatter. Using a blow drying product will help to create volume. The hairstyle you have will dictate what product you should use, try using a mousse or sea salt spray as these will add volume to longer hair. Blow drying your hair with a hairdryer will always make the hair look thicker and increase volume. If you usually have a messy textured hairstyle using a styling dust will instantly add volume and texture.
Going grey early
I am 25 and get quite a lot of premature grey hair. What can I use to highlight it or make it look better/ I was thinking about something like fudge paintbox etc. Is there anything else I can use?
The best thing for him to do is to go to a L'Oréal professional salon and ask for the cool cover range. It's a colour range specifically designed for ash and cool coloured results. The biggest mistake men tend to make when colouring their own hair is the tones are too warm and generally result in looking too warm and quite obvious that the hair has been coloured. Using a L'Oréal cool cover range colour will keep the hair looking cool and natural rather than warm and un-natural.
If he gets the colour combed through sections of the hair rather than having the full head coloured it will not only look more natural,but won't have roots when it grows out.
Check out Closed on Monday's products below: