As the month after Christmas, January can often drag on for what seems like forever. With it being such a seemingly slow month, here at Mankind we had to spread the good vibes and put some excitement back in to everybody's lives. Luckily, we have had a multitude of things going on including facing the stigma around mental health, working with our favourite bloggers and of course – the return of our best selling limited edition product.
Mankind Month in Review: January
Mankind Grooming Box
Back due to popular demand is the exclusive Mankind Grooming Box. Containing 6 male grooming products, you will find an assortment of hair, face and body products are included. Worth £75, the box is well worth purchasing as either the perfect gift  or a chance to try a selection of new products and brands at a fraction of the price for yourself. It's definitely our go-to limited edition grooming purchase, which is packed full of an awesome range of products every time.
Jamie Ramsay Raising Awareness for CALM
Jamie Ramsay is our inspirational man of the moment; he completed a year-long challenge which was considered impossible until now. Running from Vancouver in Canada to Buenos Aires in Argentina which is a huge 18,000km. That's 26 miles per day. This extraordinary accomplishment was all in the aid of raising awareness for CALM (Campaign Against Living Miserably) which is a charity all in aid of supporting men battling mental illnesses and preventing suicide. You can read more about his amazing adventure right here on the Mankind blog. What a guy!
#LCM
With London Collections Men going on in January, here at Mankind it would have been a sin to not get involved. We had our style savvy friends from Coggles as well as L'Oreal Professional getting us some exclusive behind the scenes info and newest fashionable finds.
It's Good to Talk:
After focusing on mental health during January, we found that concentrating on CALM and the Lions Barber Collective gave us huge insight into the  topic. They strongly encourage men to open up and talk to their barbers about anything that may be bothering them and know that they always have somebody there who they can chat to instead of bottling up emotions with the #BarberTalk program.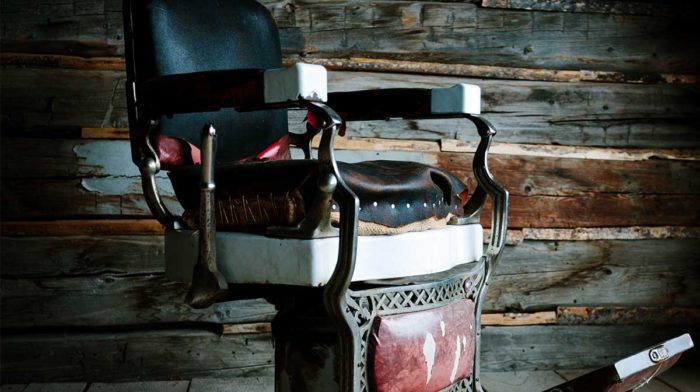 With Suicide being the single biggest killer of young men in the UK, the Lions Barber Collective recognise that sometimes just the simple act of talking can help to take a weight off your mind.
As Seen In…
This past month, we've been mentioned here, there and everywhere, including by one of our favourite bloggers and The Huffington Post. Mr Luke Christian reviewed some Musgo Real aftershave and managed to describe the scents perfectly – they're definitely one to add to your wishlist. The Huffington Post, tried and tested some make up for men from the Mankind range, which you can see over on their blog here – do you reckon any of you guys are gonna take the plunge in to the world of concealers and cosmetics for men? If so let us know!
What were your highlights this January? Let us know over on Twitter at @mankindcouk