Getting the task of cooking Christmas dinner is an honour, but at the same time it can be incredibly daunting. Due to the pressure of the big day, an unnecessary struggle may occur but luckily, it's easily avoided. Instead of panicking, take our tips for cooking the perfect Christmas dinner, get a plan together and prepare to wow your loved ones with your incredible home-cooked meal!
Prepare in Advance
Doing as much as you can as far in advance as you can will save you a whole lot of time and stress when the big day comes. Whether it's making your dessert a week before and freezing or chopping your veg on Christmas Eve, you'll be able to relax a little more later on. Our mince pie recipes are great to make early too because you can freeze them for up to a month!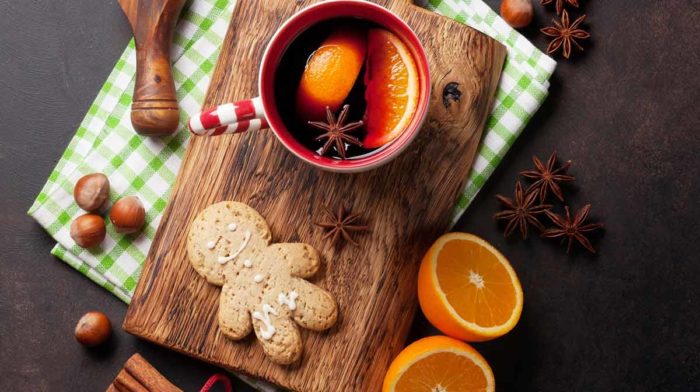 Whip up your very own mulled wine and mince pies with our Christmas recipes to spruce up the festive period. You can't beat fresh, homemade treats and everyone can make them too!
Cook the Perfect Turkey
A perfect Christmas dinner has to be paired with a perfect turkey. However, with it being so big, it can be difficult to cook well. By covering with a butter soaked butter muslin, you'll be left with crispy skin and succulent meat beneath. You can pick up butter muslins in almost any kitchen shop and it will prevent the meat from drying out.
Craft Your Condiments
Even though you can purchase a jar of cranberry sauce in almost any shop, making your own is a lot more rewarding. Our super quick recipe below is great to make in advance as it keeps for up to a week in the fridge. Also, the flavours will mingle and improve after a few days!
Ingredients:
100g light brown sugar
100ml fresh orange juice
250g fresh or frozen cranberries
Finely grated zest of 1 clementine
Method:
Take a large saucepan, combine the sugar and orange juice and bring to the boil. Next, stir in the cranberries and zest and simmer until the cranberries are tender, but still holding shape. It's important to remember that frozen cranberries will take around 5 minutes; whereas fresh will take a little bit longer. Finally, refrigerate the sauce so it can thicken quickly whilst cooling.
Finishing Touches for the Perfect Christmas Dinner
As opposed to other meals throughout the year, Christmas dinner needs to be completed to the best of your ability. This also includes the final touches. Warm up the plates before serving to keep the food as hot as possible and set the table with your finest matching cutlery. It will make everything a little more Instagram worthy, whilst helping to create stronger memories.
What are your best tips for cooking the perfect Christmas dinner? Let us know over on Twitter @mankindcouk!