One thing that everybody loves to do is chill out and watch some films at home on the box. However, it's not very often that we switch it up from the usual Hollywood blockbusters and watch anything different, even some of the classics. In the spirit of Best of British month we've put together a list of our top 5 favourite British movies to provide you with some movie night inspiration! You never know, you may even discover a new grooming hero to mix up your style whilst watching… Then you can head over to Mankind and browse the very best grooming products to achieve the new and improved you!
Top 5 Favourite British Movies
A Clockwork Orange

Classic director Stanley Kubrick directed A Clockwork Orange and all we can do is thank him for it. This British movie is like no other and was even banned from being shown for years due, to controversial running themes throughout the film. When it was finally released to be viewed by the public, it instantly achieved a cult status by gaining a cult following and earned its place among the top British movies. View with caution if you've not yet experienced the world of Alex and his 'droogs' – as there are scenes of a graphic nature throughout.

"I said, smiling very wide and droogie: 'Well, if it isn't fat stinking billygoat Billyboy in poison. How art thou, thou globby bottle of cheap stinking chip-oil? Come and get one in the yarbles, if you have any yarbles, you eunuch jelly, thou.' And then we started."
―  A Clockwork Orange

Trainspotting

Trainspotting, directed by Danny Boyle, is an absolute killer of a film. The book by Irvine Welsh  springs to life, with Ewan McGregor bringing the role of Mark Renton to the big screen; showcasing the seedy underbelly of the Edinburgh drug scene. Even though we've watched it on numerous occasions, we still can't get enough of it! Exploring the class system within society during the 1990's, this British movie dives deeply into the drug-abusing lifestyle of heroin addicts and the effects on themselves, their family and society as a whole. Trainspotting is jam-packed with crime action and it's literally impossible to not stay engrossed in this film from beginning to end.

Withnail and I

Withnail and I which was directed by Bruce Robinson, may be an old film but it's certainly worth the watch. Set in 1969, two wannabe actors who don't have much hope get sick of their run down flat and decide to take a holiday to Withnail's uncle Monty's cottage. As expected, things don't go to plan and this comedy drama keeps you entertained, whilst burning calories from laughing. You could even skip a gym session if your abs ache a little too much!

28 Days Later…

28 Days Later is a post-apocalyptic thriller and at first, appears to be the same old storyline that a majority of horror films seem to be based on – with deadly zombie-like infections spreading and resulting in a societal collapse. Even though we've seen these types of films before, 28 Days Later, also directed by Danny Boyle, had to make it into our list of top 5 favourite British movies. It is said that 28 Days Later revived the horror genre and not only does the film have you on the edge of your seat throughout, but it also goes on to spawn sequels and graphic novels, which further support the 28days franchise.

Shaun of the Dead

Everybody loves a good zombie movie and when it's combined with comedy, it instantly becomes even better! Shaun of the Dead, directed by Edgar Wright, may not have the best characters to steal grooming tips from (unless it's for Halloween), but watching some pseudo-horror can be seriously entertaining. We wont say much more, because that's for you to find out – so sink your teeth into this one!
Enhance Your Viewing Experience
To make your movie night even better, why not check out our blog post on the top 10 coolest gadgets in Britain? You'll be feeling like a super spy in a movie with all your gadgets in no time!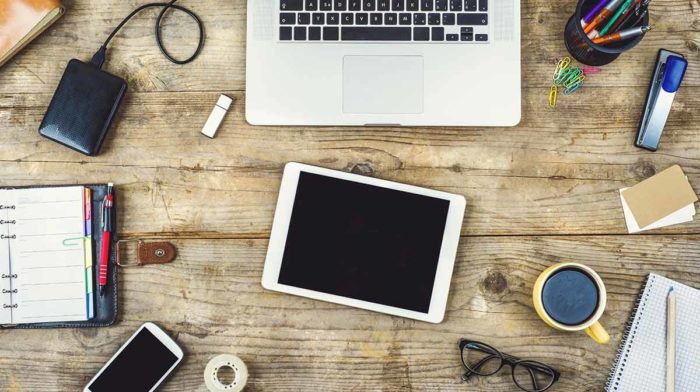 It has to be one of the worst feelings ever when you hear about an awesome new gadget that you just need in your life and when you come to purchasing it, you discover that it's unavailable in the UK.
Have you watched any of our favourites? What are your top 5 favourite British movies?
Let us know over on Twitter at @MankindCoUk!