In the final week of our Tried and Tested series, our volunteers put Closed on Monday's Deluxe Pomade to the test. Offering relatively little shine for a pomade, the product is subtle, best suited to classic, slicked back or parted looks. But what will our product testers think? Find out below…
The Results
Tom
Upsides: I've found Closed on Monday Deluxe Pomade to be the product that's easiest to style, and it's very easy to apply, too.
Downsides: I had to use slightly more than I expected to achieve a full day of hold.
Comments: Closed on Monday's Deluxe Pomade is my favourite hair product of those I tested in these two categories: in terms of the fragrance, and in terms of the consistency.
While one does not usually spend much time smelling hair products, there is no denying that this one smells good. It's easy to manipulate and applies easily to dry or damp hair. It was very easy to create the style I wanted, and I found it lent itself to neater, combed back hair styles brilliantly.
From my experience with it, it has a great level of hold for a quiet day, but you may need to top up or reapply for a more active day or before a night out. After styling, it washes off very easily with a little warm water.
This has become a staple of my day to day hair care regime. I'll definitely be purchasing again when my current supply runs out.
–

Tom
Upsides: Perfect for a classic look created with a comb: slicked back, or a side parting. The fragrance is spot on.
Downsides: I found that it lost its shape towards the very end of a busy day.
Comments: First things first, this product oozes luxury. This is the perfect hair styling product for an elegant occasion; it looks, feels, and smells the part. I attempted a few looks, and found it was definitely best suited to those on the suave end of the spectrum. Due to its texture, it could, however, be deployed day-to-day in a variety of other styles.
When it came to more active days, I really took this product to task. The rest of my beds needed digging ahead of a big push on the veg patch going into spring. The work was punishing, and the hold did began to fade. I concluded its perhaps not the best product to rely on at the gym, or on a cycle either, but for most other purposes, I'd say it's on the money.
–
Tom
Upsides: I though the initial ability to style your hair with this product was great and really was very easy.
Downsides:  When I used it to style my hair up, the length of the hold was shortened.
Comments: I was impressed by the product but found a few downsides. My hair has grown since the initial photo, and the product struggled to keep a long hold when I went for my usual style. I found the shine was a little high for day-to-day use.
It was really easy to use, however, and when I went for a less ambitious quiff and combed it through, it looked great. The shine means it's a good product to have in reserve for special occasions, and I would definitely go for this product again, particularly when my hair's shorter in future.
–

Sverre
Upsides: I like the flexibility when styling given by the pomade's soft texture. I found I could restyle my hair throughout the day very easily, which gives you a lot of freedom. It smells great too.
Downsides: Personally, I tend to use products with a firmer hold and a lower shine than this product offers.
Comments: Fair hair and pomade don't always mix too well due to the shine, but Closed on Monday Deluxe Pomade had less shine than most. If you want a slicker look this is an ideal choice as it's flexible, comfortable, and smells great.
I personally like to style my hair up, rather than comb it down, which is the look it's best suited to. For this reason, I would be unlikely to use this day to day, but I would recommend it to anyone looking for a classic style.
–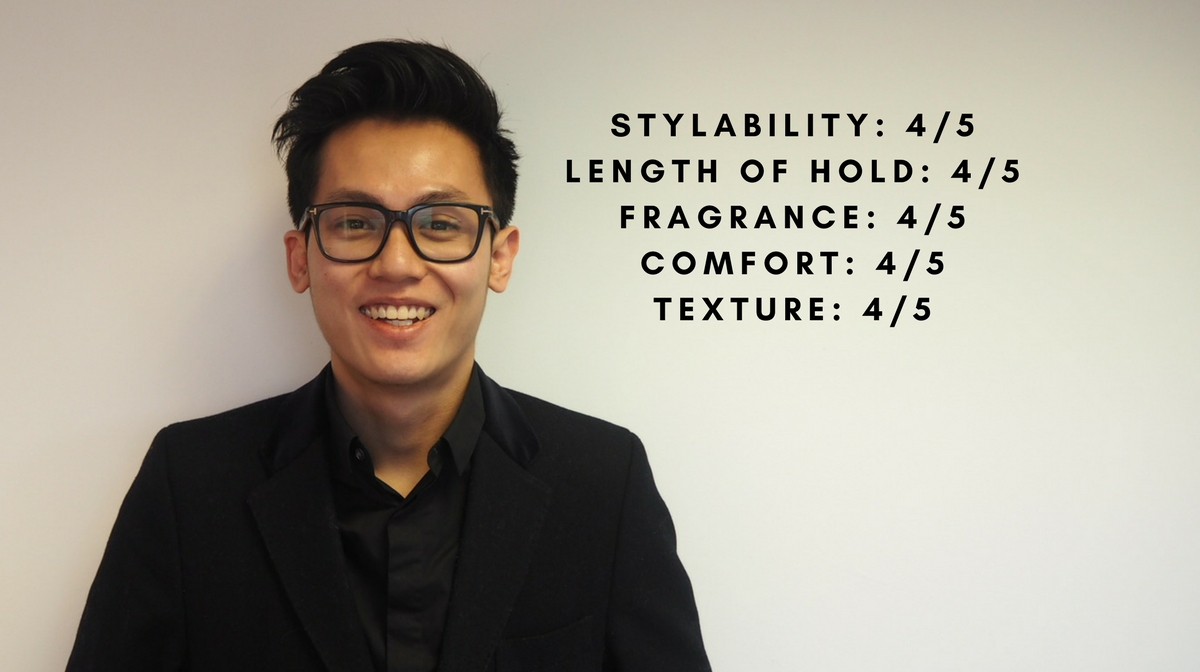 Tim
Upsides: I love the fragrance and how easy it is to apply. I like the length of hold and it feels really natural and comfortable.
Downsides: It's extremely soluble in water. So you should ensure your hair is really dry before applying. If you don't, it doesn't quite do the job.
Comments: I would definitely use this product again. For my hair type I think it's great for all occasions, the only exception being anywhere you might get wet. I found it had enough strength to keep my fringe up and in place for a good amount of time.
–
Like this content? Check out our article on improving your shave and keep up to speed with more Grooming Editor Content.