Beards may one day be remembered as the definitive male grooming trend of the current era. Neat stubble has proliferated as a socially acceptable substitute for the clean-shaven look formerly mandated by most workplaces. And many are going a few steps further, taking full advantage of the transformative effects a fulsome beard can have. Beard care is, therefore, having its moment in the spotlight.
Here at Mankind, we think a properly groomed beard has its place in any environment for those who can pull one off, but only if it's well maintained and properly groomed. Beards had until recently more or less died out precisely because scruffy beards were too common, and long facial hair had become synonymous with neglecting to take care of your appearance.
A great beard requires you put in the effort to keep it looking its best, so for this reason, we've put together a complete guide to beard care as part of our Groom 101 series this January.
The Complete Guide to Beard Care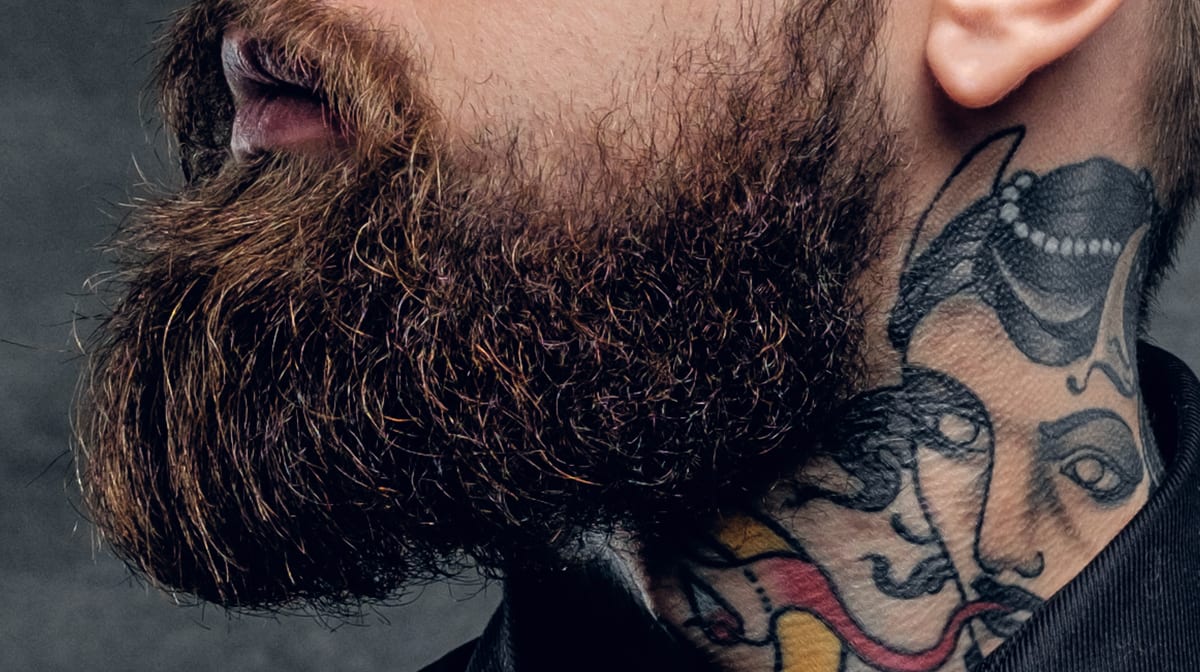 Growing a Beard
We're going to cover how to grow a beard in an upcoming blog, but we'll run you through the very basics here.
Step 1. Clear your diary
Growing a beard is a lengthy process, and it can take a good few weeks to get the kind of growth necessary for a true impression of what you'll look like with one. Many beard enthusiasts suggest growing a beard over Christmas, or over your summer holiday, as during the awkward stages of initial growth your facial hair can look a little straggly and patchy.
Step 2. Start as you mean to continue
As early as you can, get into the habit of shaving a U-Shaped neckline, and tidying up stray hairs (anything north of your stubble line on your cheeks, and the hairs around the corners of your mouth). Performing these jobs once your beard is already fully grown is much more difficult, and this has been the cause of many abandoned attempts.
Step 3. Be persistent
Especially if your beard growth is a little underwhelming, the best thing you can do is persist. Your beard may look a little patchy at week 3, but by week 6 most people will be none the wiser. Provided you have a fairly good covering on the jawline, sideburns, and moustache, even beards that don't fully connect will usually look fine after a month or two of consistent growth.
Step 4. Adopt and perfect a consistent grooming routine
Beards are often swiftly abandoned, and if it's not due to a shaving and detailing mishap, it's more than likely due to finding facial hair uncomfortable, unclean, or scruffy-looking. This is extremely easily avoided if you develop an effective grooming routine, which we'll cover in more detail below.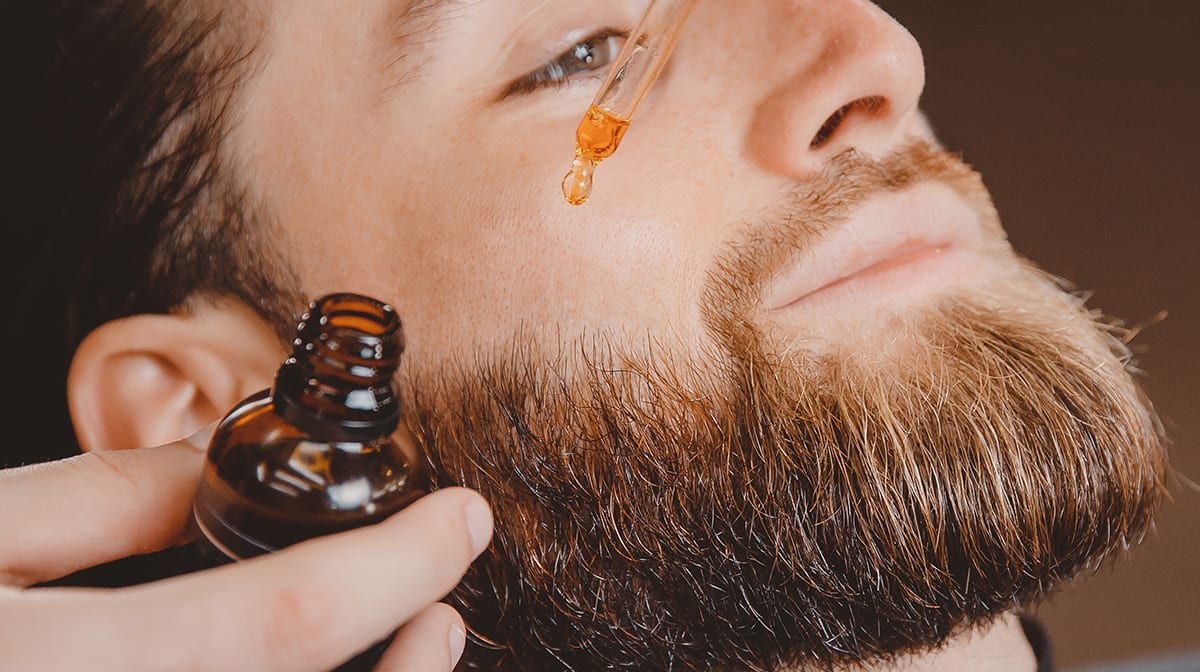 Beard Grooming: the products you will need
Beard Oil

 – as soon as you get to the uncomfortable stage of growing, you'll see the necessity for beard oil. Softening and conditioning facial hair, while moisturising the skin underneath, your beard oil is a product you can lean on to reduce irritation in the early growing phase. In addition, it keeps the hair healthy, conditioned, and smelling fantastic at all lengths.

Beard Brush or Comb

 – brushing and combing your beard helps to impart direction, fighting fuzz and helping you to create the shape you desire. As well as this, it helps to clean the beard. For shorter beards, a

fine tooth comb

or

short bristle brush

 will usually do the trick, whereas for longer or curlier beards, a

detangling brush

or

detangling comb

may be needed.

Beard Shampoo

 and

Beard Conditioner

 – washing and conditioning your hair both have obvious benefits, and  it's equally important for your beard as well. Having products designed for this job is vital, as the skin under your beard behaves much differently to your scalp, and can be irritated by the harsh cleansing and conditioning agents in shampoos and conditioners for your hair.

Beard Trimmer

 

– quite simply, your beard trimmer is an indispensable tool for detailing, shaping, and taming your beard. A beard trimmer with multiple clipper settings will allow you to shave in a neckline without removing the hair altogether, allowing you to create the perfect level of contrast. As well as this, a beard trimmer is the ideal tool for stubble maintenance.
Basic Beard Care Routine
Beard care should begin to play a role after somewhere around 1-2 weeks of growth, slotting easily into your existing skincare routine with a few simple tweaks. A basic beard care routine will contain most of the following elements.