Male pattern baldness is a fact of life. Hair loss of one kind or another is experienced by virtually everyone, but 'androgenetic alopecia', the most common and recognisable type, affects a huge number of men, in increasing proportions as they grow older. This type of hair loss is caused by hair follicle cells becoming overly sensitive to the male sex hormone testosterone, causing them to shrink and stop producing hairs when they come into contact with free testosterone molecules. The reasons for this are complex and multifaceted, but suffice it to say, in Britain, as many as 2/3 of men will experience some level of hair loss by the time they're 35.
If you want to slow or reverse the tide of hair loss, there are a number of paths you can take. For some, the approach of preserving what hair you still have is enough, whereas others may want to take more extreme measures. Luckily, treatments of all kinds have rapidly proliferated in variety and availability in recent years, meaning that it's easier than ever before to explore the options on hand.
In this post, we take you through 4 hair loss treatments for men that you may want to try for yourself.
5 Hair Loss Treatments For Men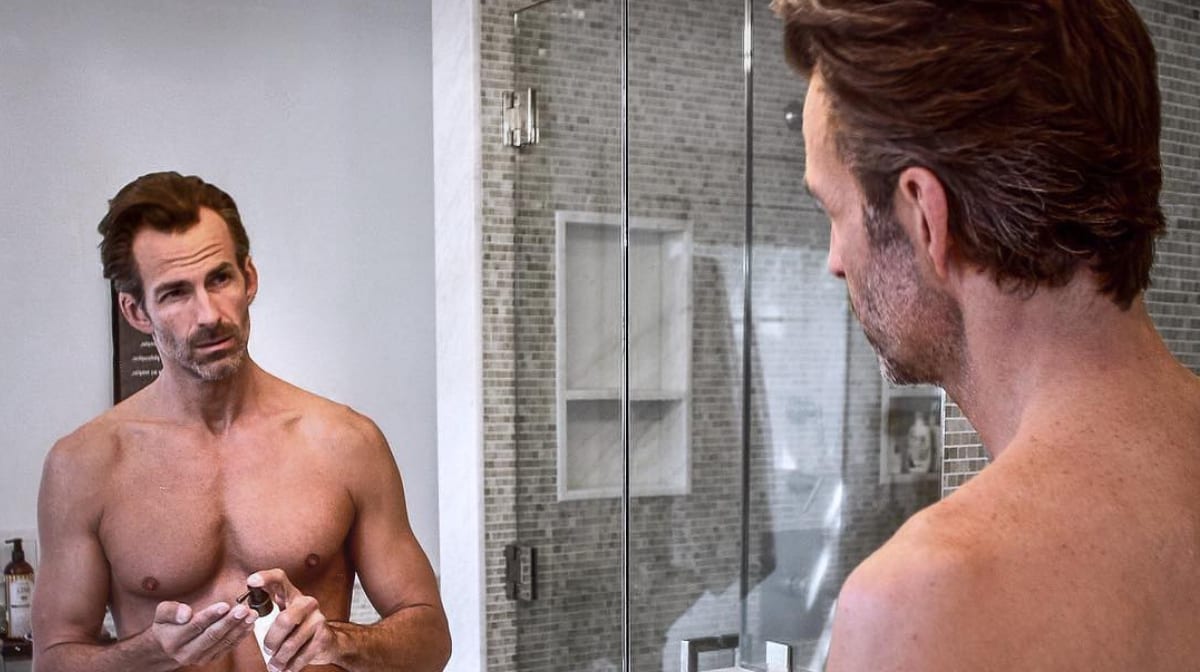 1. Hair Transplant Surgery
It's a controversial one, so let's get it out of the way. If you have the motivation and the financial means, one of the most effective hair loss treatments for men by far is the surgical option.
Hair Transplant Surgery works by removing skin with hair follicles that are not sensitive to DHT, the type of testosterone responsible for male pattern hair loss, and grafting it back in areas that are affected by DHT sensitivity. In these areas, hair will regrow with similar length and thickness to that before hair loss was experienced.
Like any treatment, it has advantages and disadvantages, which we'll cover below.
Pros:
When they're successful, they're the most effective option available.
It's the only hair loss treatment that guarantees some hair regrowth.
The hair regrowth is not random – your treatment course will involve a consultation with surgeon, in which you'll be able to establish the best way to regrow your hair based on your preferences.
Although for many it helps, it's not entirely necessary to continue taking medication long term after a transplant.
Cons:
The cost – at the very lowest end of the price range, hair transplants begin at £1000 per treatment. Depending on the level of hair loss prior to treatment, more extensive treatment may be necessary, and it's common to need more than one surgery. All this means costs can quickly rack up.
There is no guarantee as to how successful your treatment will be. It's common for DHT attacks to continue to effect follicles around the transplant site, causing further thinning. As well as this, hair occasionally doesn't grow back as thick as planned.
To avoid the above scenario, it's commonly encouraged to take hair regrowth drugs such as Finasteride or Minoxidil to encourage hair growth. These come with a number of potential side effects, and while they improve your chances of successfully regrowing your hair, they don't act as a guarantee.
2. Hair Regrowth Medication
There are two types of medication that are particularly effective in slowing hair loss and, in a lot of cases, reversing it. One, called Finasteride, is a drug that has a number of applications including treating prostate cancer. It works by reducing the levels of free DHT in the blood, preventing and in many cases reversing the follicle shrinking that results in the most common type of male pattern baldness. It comes with a large number of risks and potential physical and mental side effects, so should only be considered by those who have explored other options, and after consulting a medical professional.
Another option is Minoxidil, a drug that works by dilating the vessels supplying blood to the hair follicles. While many products do this, Minoxidil does so in such a way that it alters the growing cycle of the hair cell, effectively promoting new hair growth.